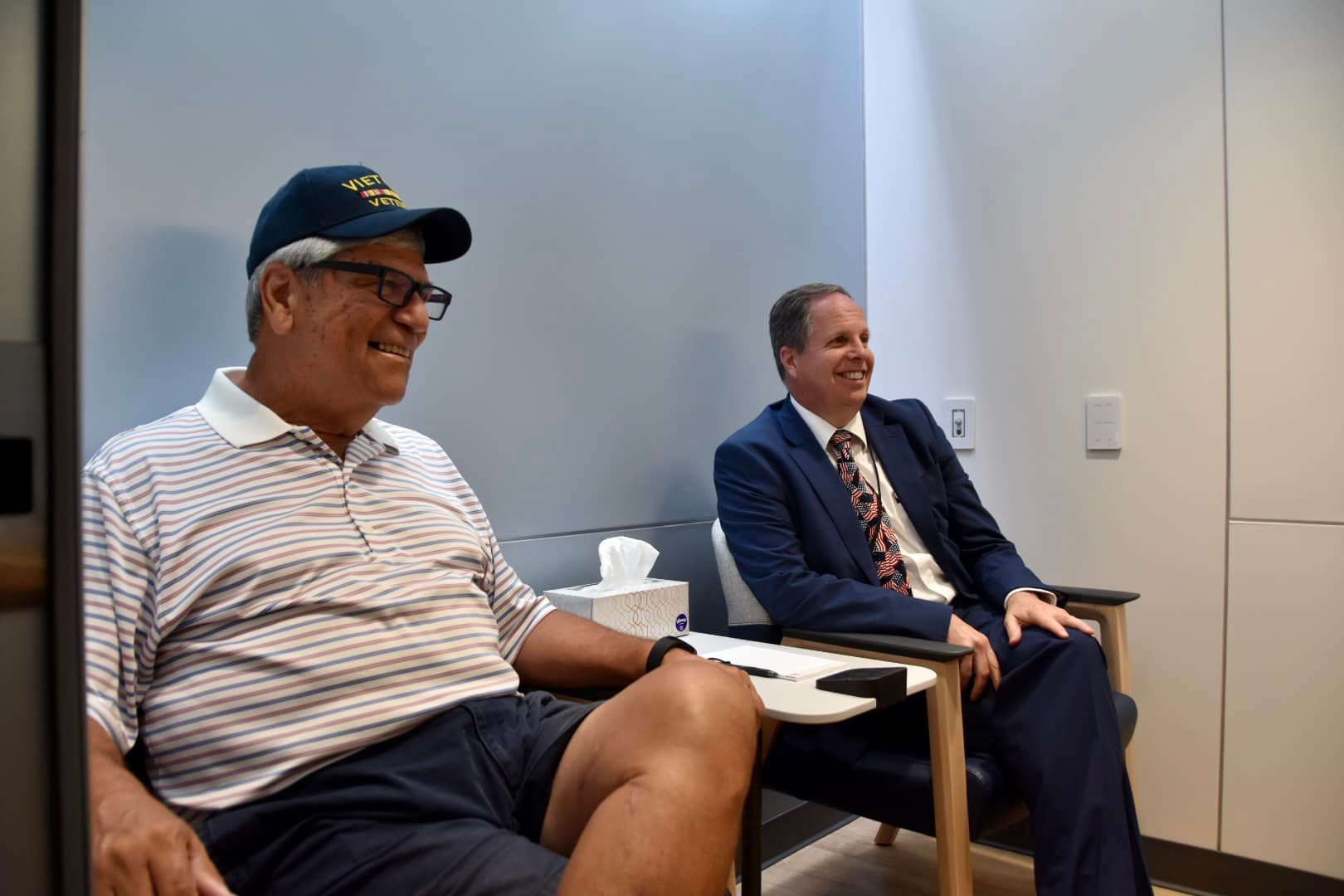 More than 100 attendees gathered recently for an open house and ribbon-cutting ceremony to celebrate VA's newest ATLAS (Accessing Telehealth through Local Area Stations) location at The American Legion Ball-McColm Post 5 in Emporia, Kansas.
The Emporia ATLAS site enables Veterans who receive care through the VA Eastern Kansas Healthcare System to connect with their VA providers closer to home. The open house showcased the private appointment space at Post 5 and gave attendees the opportunity to watch a demonstration of the site's state-of-the-art telehealth equipment.
Neil Evans, Connected Care Chief Officer, attended and spoke at the event. "Just last year, more than 9.5 million video visits occurred between VA staff and Veterans, delivering care into the home or into community sites like this," he explained. "We need to be here for Veterans where they are, in their homes and in their communities."
Many prominent officials joined Dr. Evans in hosting the event, including Kansas Senator Jerry Moran; VA Eastern Kansas Healthcare System Director, Rudy Klopfer; Philips North America Senior Director, Gil Smith; American Legion Executive Director of Government Affairs, Chanin Nuntavong; Commander for the American Legion Department of Kansas, Jeremy Ehart; and Post 5 Commander, Clay Childs.
Watch videos of the event in this news story and on the American Legion website.