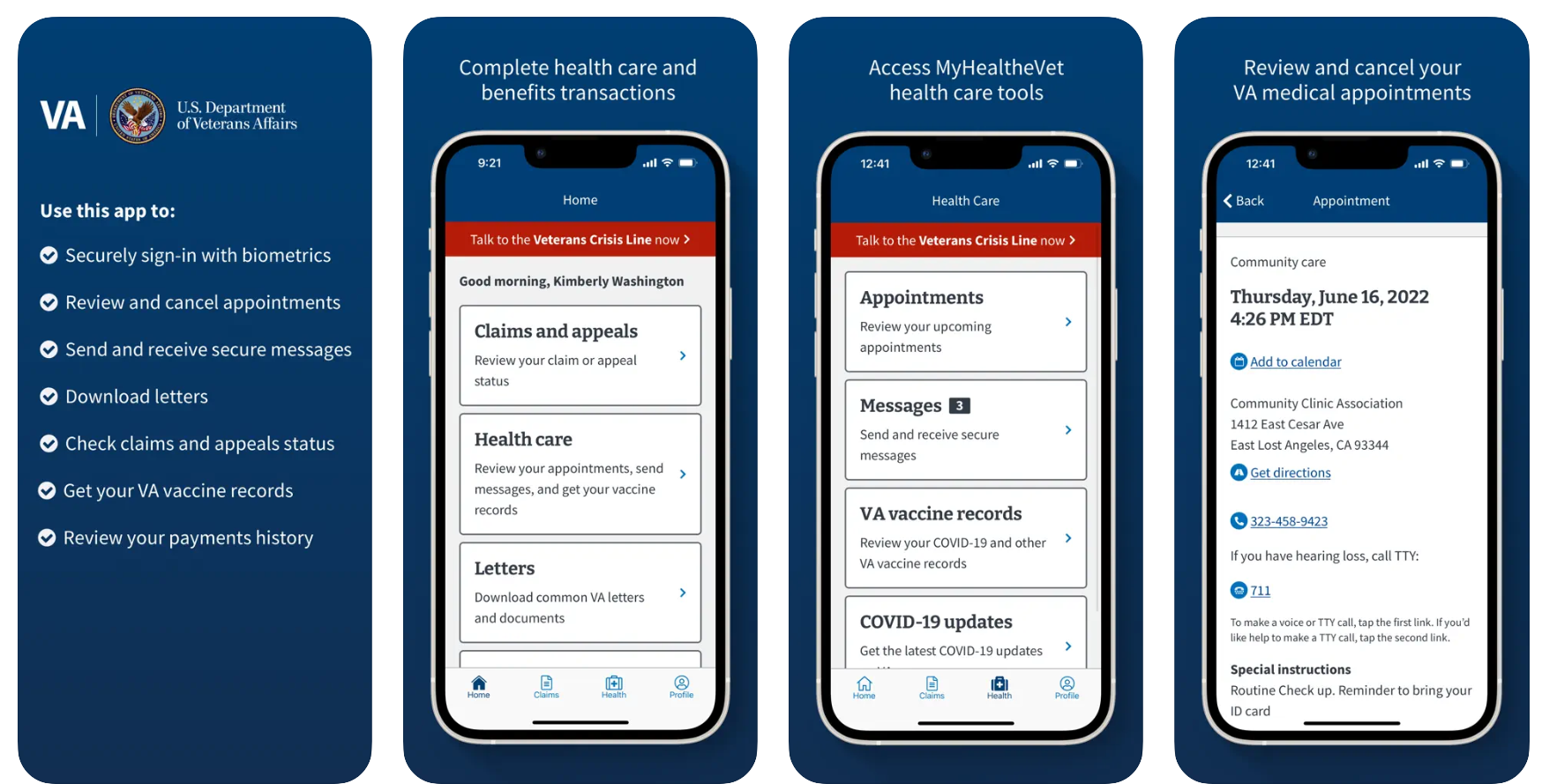 VA is making it easier for Veterans to take charge of their health care and benefits with the new VA: Health and Benefits mobile application. Nearly 700,000 users in the Veteran community have already downloaded the app, and the feedback has been positive so far. The app currently has a rating of 4.8 out of 5 stars on the Apple App Store and 4.6 out of 5 on the Google Play Store.
With this new app, Veterans can view and cancel health care appointments, view claims and appeals status, upload documentation, message their doctor with Secure Messaging, and more. You can also enable face or fingerprint ID to skip the login.
As usage grows, so will the app. New app features are expected to be released in the coming year, which will allow you to request appointments, refill prescriptions, and manage debt.
Read this VAntage Point blog and watch this Veteran Resources in 5 Minutes or Less video to learn more.