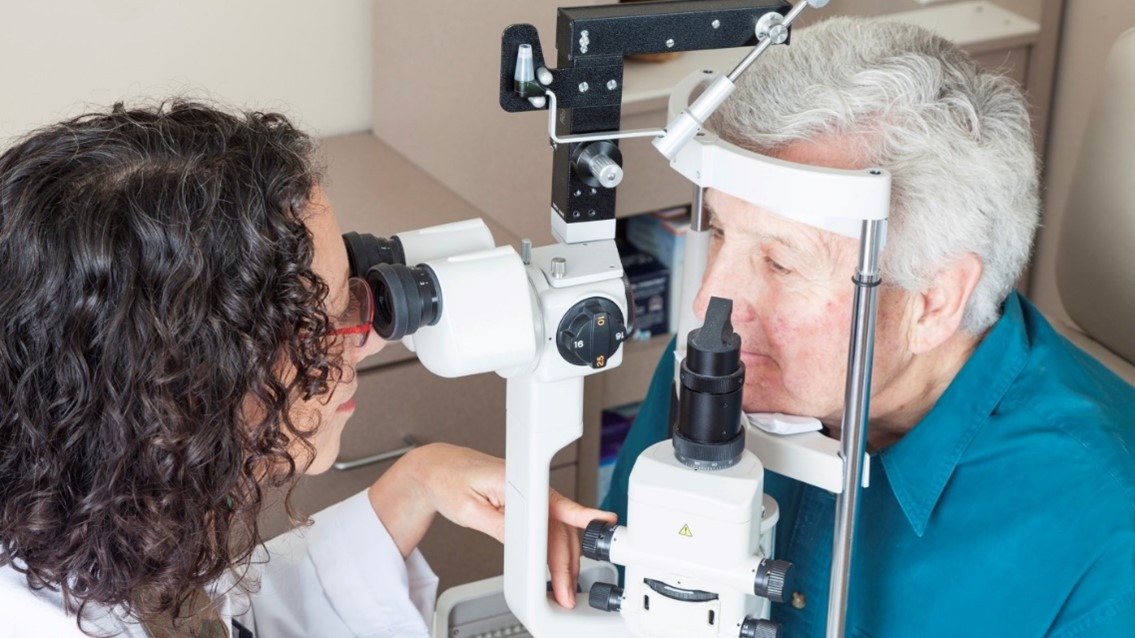 More than 40 years ago, Navy Veteran Ronald Alvin Beck was in a motor vehicle accident. The crash left him with no vision in his left eye and scarring in his right eye. For years, Beck used high-powered prescription eyeglasses to help him see. But recently he had been struggling more with his vision.
So, Beck went to the Carl Vinson VA Medical Center in Dublin, Georgia, for an eye care appointment. The referral he got that day would turn out to be life changing. During the visit, Dr. Daniel Brigham, supervisory optometrist at the Dublin VA, decided that Beck was an ideal candidate for VISN 7's new Technology-based Eye Care Services (TECS) low vision pilot program.
The program matches Veterans with many types of vision aids. During a TECS low vision appointment, Veterans visit their local VA facility and meet with a Clinical Resource Hub (CRH) eye care specialist over video telehealth. A technician is present during the appointment to assist the Veteran and show them how to use the low-vision devices that the specialist recommends.
"I would definitely recommend this program. Some of the stuff they have now — it's just amazing," Beck said.