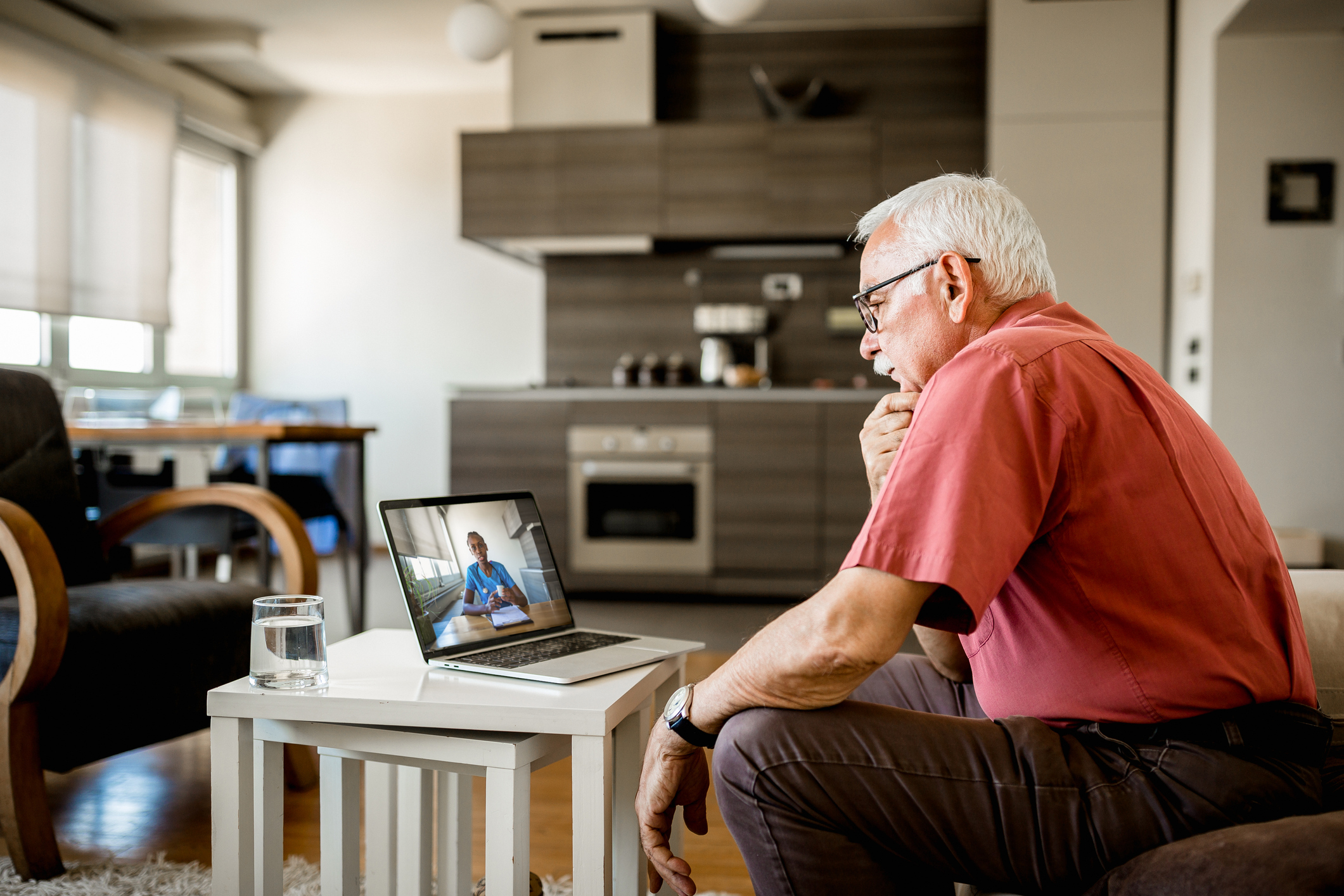 Christy Rothermel, a Geriatric Scholar and psychologist at the VA Coatesville Healthcare System, is narrowing the rural digital divide for homebound Veterans by helping them set up and use VA Video Connect.
Rothermel is part of a multidisciplinary Home-Based Primary Care (HBPC) team, which delivers in-home care to Veterans who are unable to travel to VA health care facilities because of complex medical conditions or mobility restrictions. She and her team are spearheading a quality improvement project to improve their patients' access to video visits.
"One of the first things we did was identify all the barriers (to being VA Video Connect capable) we could possibly think of," Rothermel said. They began by interviewing newly enrolled HBPC patients during the admission process. "We were able to get their input in terms of what might hold them back. Did they not have a smart device or were they concerned about not knowing the technology? Those sorts of things."
From there, the team began coordinating with many VA groups to address the barriers and have enlisted the assistance of VA technical support specialists to walk Veterans through setting up and using their devices.
"Once the education is provided, they see it's not as difficult as they may have imagined. There's been a lot of positivity. People have been receptive and found it really helpful because you can easily get in touch with your provider and see them virtually."
This story, written by the VA Geriatrics Scholars Program, first appeared on VAntage Point.