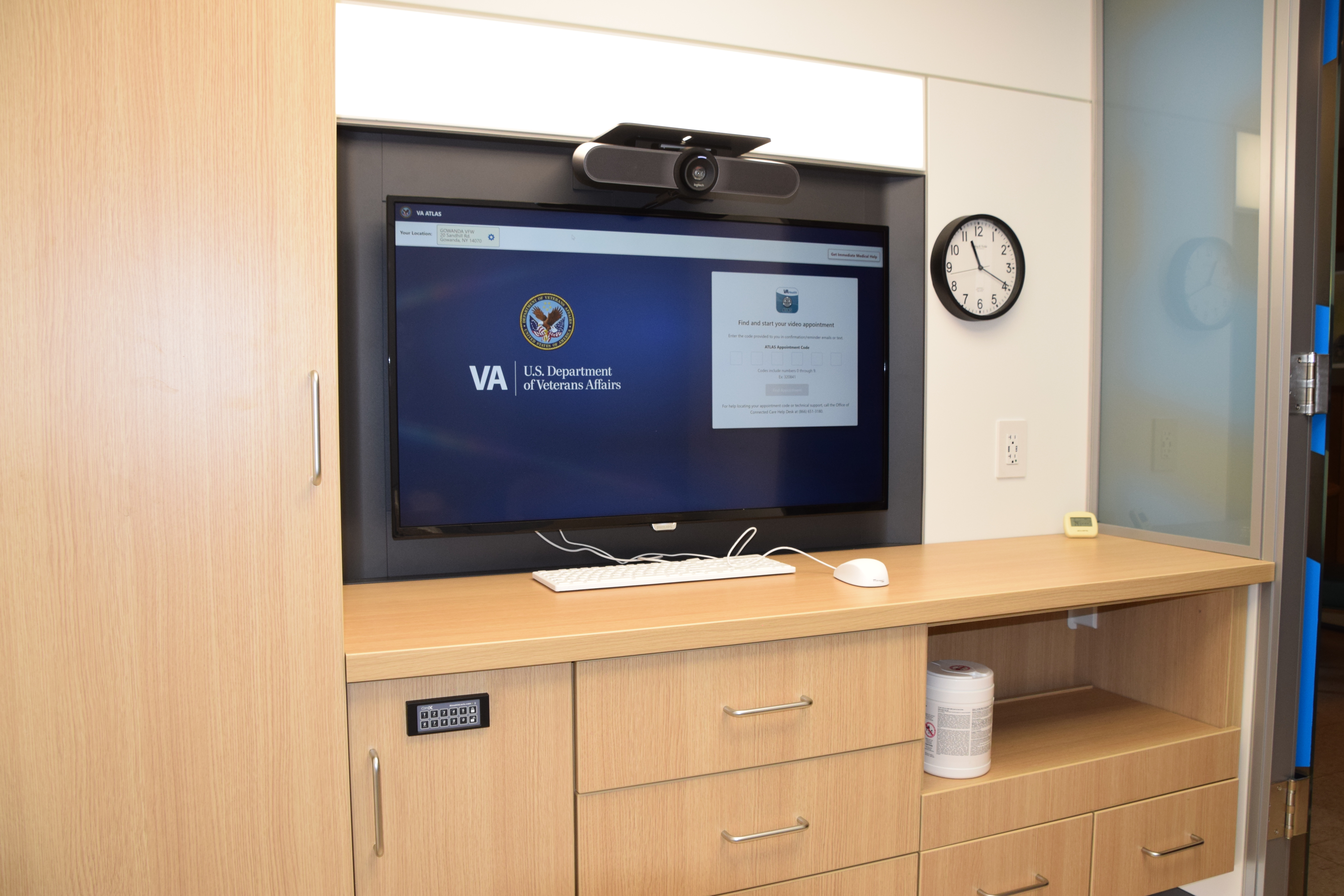 Officials from VFW Post 2487 and American Legion Post 166 recently hosted an open house and ribbon-cutting ceremony for the ATLAS (Accessing Telehealth through Local Area Stations) site in Los Banos, California.
As an ATLAS site, the VFW post offers local Veterans the option to receive VA care closer to home in a setting that feels like a doctor's office. The post provides private appointment space with telehealth technology for Veterans to connect with their VA providers through video.
"Veterans will be able to access their doctors, their nutritionists, pharmacists, and their mental health providers to help them so they don't have to drive to Fresno, Merced, or wherever their doctors are at," said Mike Hughes, VFW Post 2487 Commander. Hughes and Alan Cotta, American Legion Post 166 Commander, worked with VA to spearhead the project.