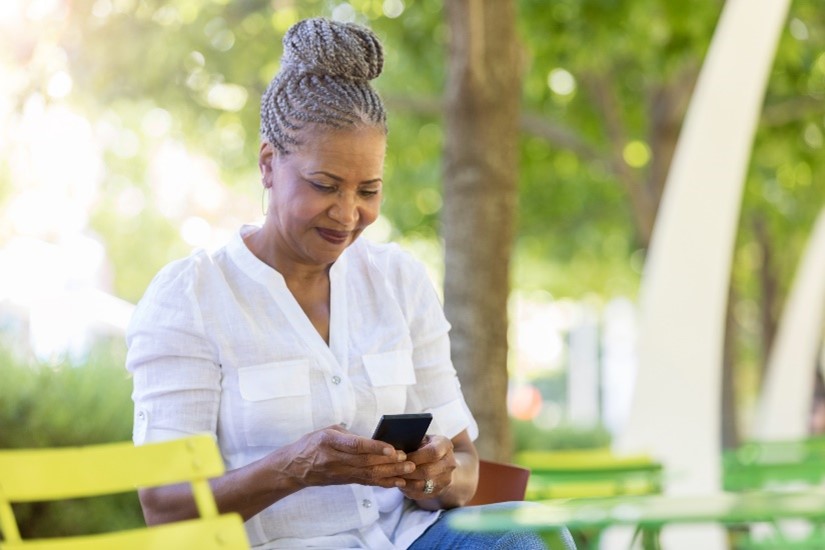 VA's National Caregiver Support Program, in partnership with Connected Care, recently published a research manuscript, "Text Messages to Support Caregivers in a Health Care System," in the Journal of Participatory Medicine. Congratulations to the article's authors: Caregiver Support Program staff at the Memphis VA Medical Center's Caregiver Center – Jennifer Lynn Martindale-Adams, Carolyn Davis Clark, Jessica Roxy Martin, and Linda Olivia Nichols – as well as Connected Care representative, Charles Henderson.
The text messages discussed in the study are from Annie, VA's SMS text messaging service that empowers Veterans to take an active role in their care. Many types of Annie messages are available, including reminders to take medication, tips for reducing stress, instructions to prepare for health care appointments, and a lot more.
While Annie was developed for Veterans who are enrolled in VA care, the Caregiver Support Program team recognized that the service could help family caregivers, too. In 2019, they developed Annie caregiver text messages based on the Resources for Enhancing All Caregivers Health (REACH) VA program. The texts offer stress-alleviating activities, including breathing exercises and relaxation techniques, as well as motivational messages that help caregivers feel cared for and supported.
Today, more than 11,000 caregivers are enrolled to receive five different types of Annie caregiver messages: stress management, bereavement, dementia behaviors and stress management, PTSD behaviors, and taking care of you.
If you are a Veteran family caregiver who could benefit from Annie text messages, visit the VA Caregiver Support Program website to find and contact your local caregiver support coordinator.