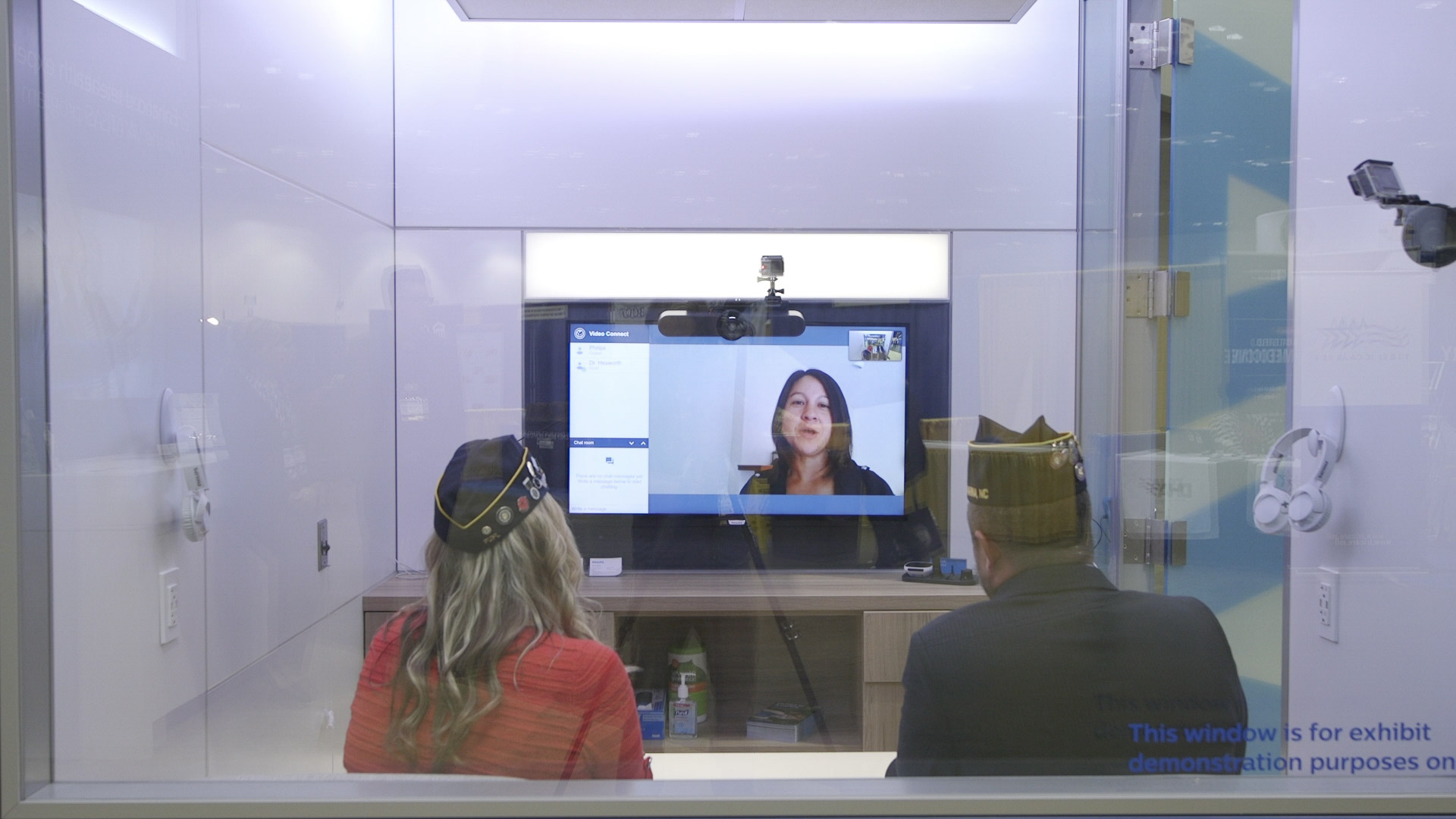 In 2019, the first ATLAS (Accessing Telehealth through Local Area Stations) site opened in Eureka, Montana, at Veterans of Foreign Wars (VFW) Post 6786. Veteran Richard Weldon, commander of the Post, didn't know what to expect at first from the new, futuristic pod for video telehealth visits. Now he's championing ATLAS as an essential part of VA care for Veterans living in rural areas.
"Everyone has been extremely impressed with the pod. Those who have used it, including myself, couldn't be happier with it. The ATLAS site provides the same level of care and privacy that I've come to expect from VA. I can just see the pod being my normal health care provider."
Eureka was chosen as the first ATLAS site because of its large concentration of about 500 Veterans living in the rural area, as well as its remote location. The closest VA clinic is 70 miles away, and the Montana VA Health Care System in Fort Harrison is a 250-mile trip.