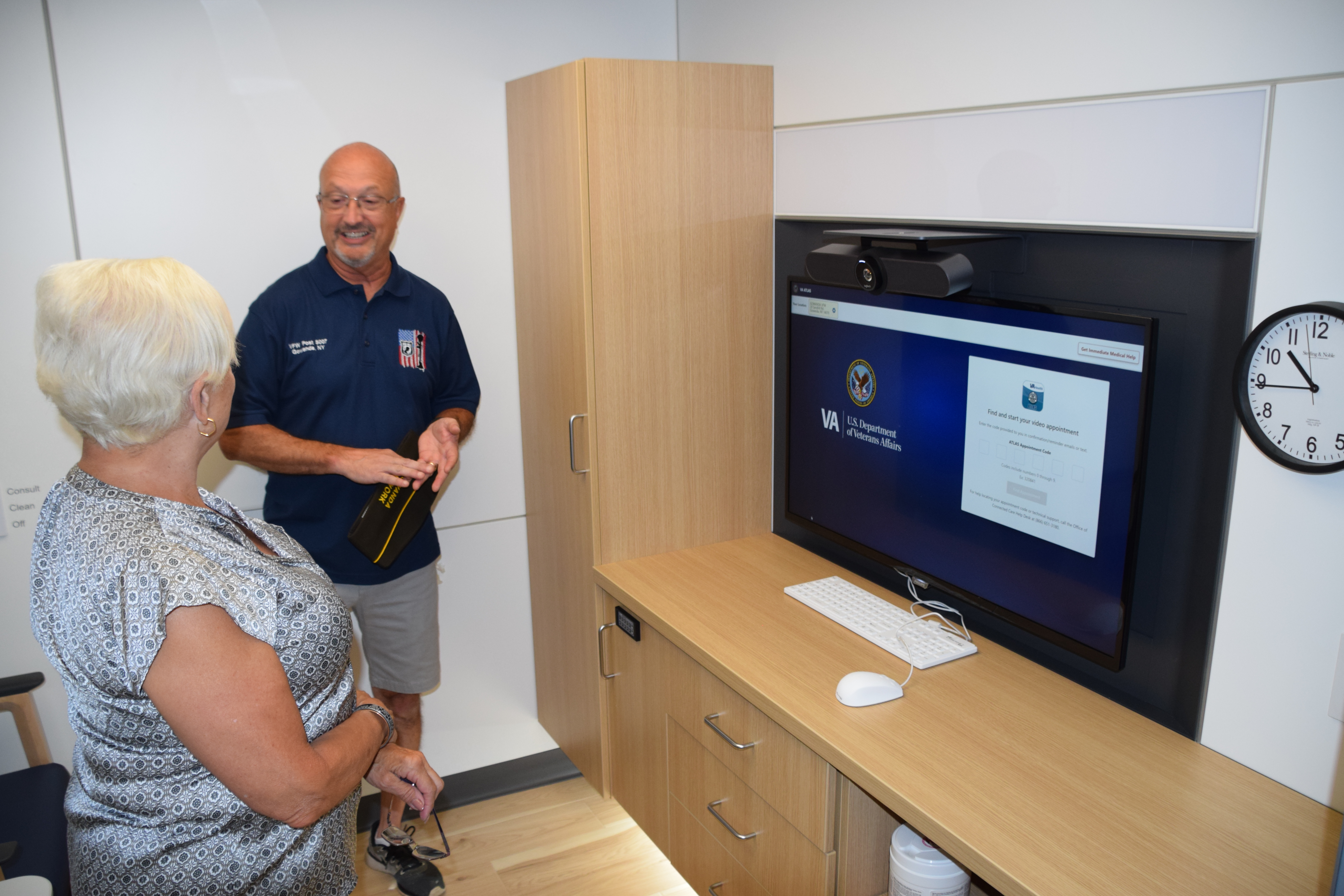 Veterans who live near rural Gowanda, New York, can now take advantage of the newly opened ATLAS (Accessing Telehealth through Local Area Stations) site at VFW Post 5007. The location will serve those who receive care through the VA Western New York Healthcare System.
"ATLAS brings VA care to Veterans by providing them with convenient access to telehealth in their communities," said Dr. Neil Evans, Connected Care Chief Officer. "For Veterans who live in rural areas or with limited access to the internet, ATLAS sites can eliminate hours of travel time to the nearest VA facility – and provide Veterans with the high-quality care they deserve."
The site offers Veterans a comfortable setting where they can meet virtually with VA care providers using VA Video Connect. It's available for services that don't require a hands-on exam, such as primary care visits, mental health appointments, and social work assistance.
ATLAS is part of VA's Anywhere to Anywhere telehealth initiative. There are now 12 operational ATLAS sites across the country, with more to come.
Read and watch the local news report covering the grand opening of the Gowanda ATLAS site.