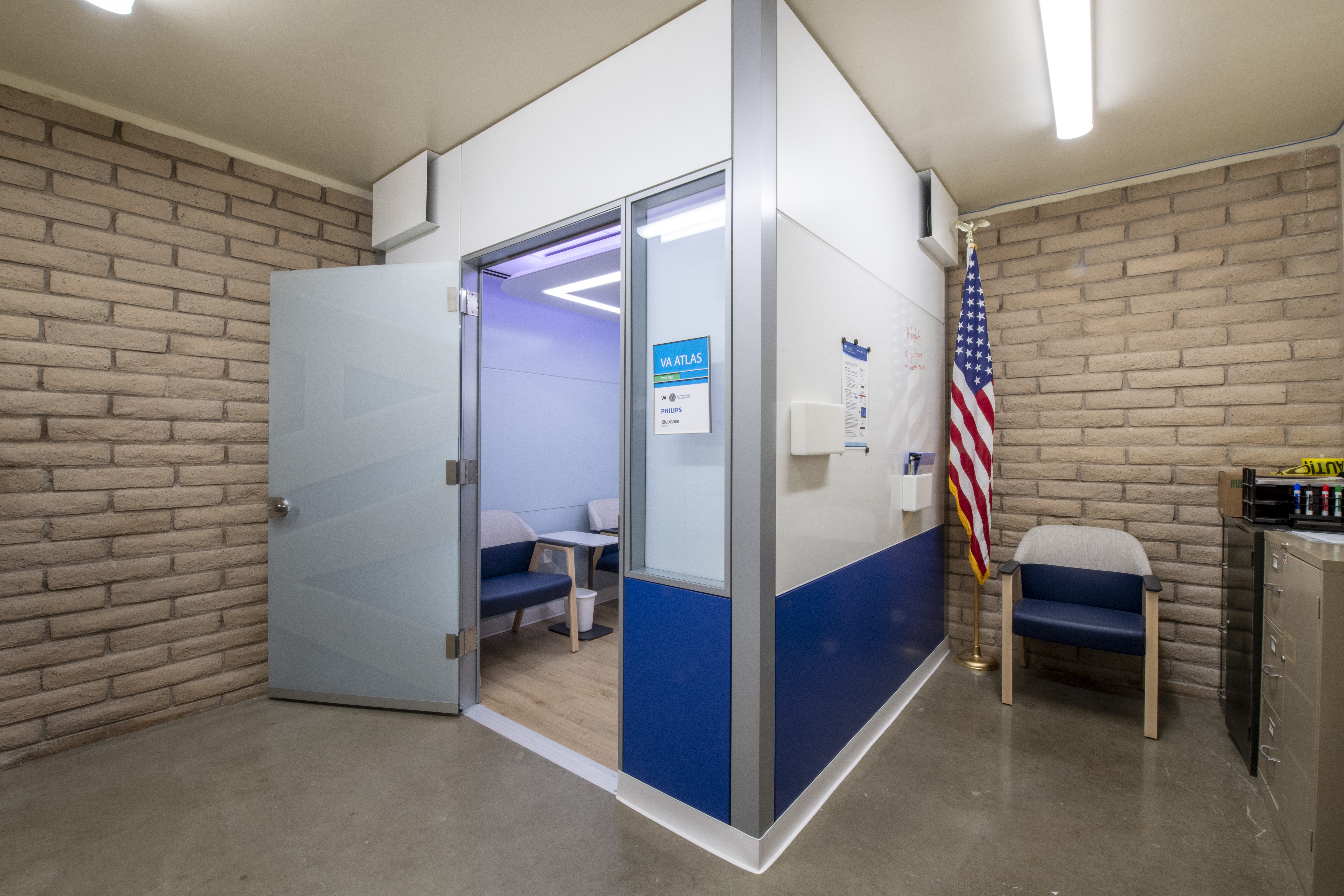 The ATLAS (Accessing Telehealth through Local Area Stations) site in Los Banos, California, recently completed its 200th telehealth encounter since its launch in March 2021.
The Los Banos ATLAS site is located at a joint post between Veterans of Foreign Wars Post 2487 and American Legion Post 166. It offers a private space for Veterans to meet with their VA providers through VA Video Connect.
ATLAS is a solution for Veterans with long travel times to VA facilities, as well as for Veterans with limited internet connectivity at home. With more than 16% of Los Banos households lacking internet access, this 200th encounter is an important milestone for Veterans seeking care.
"I was waiting for two years to see somebody for my PTSD," one Veteran said. "ATLAS has allowed me to see a provider in Texas."
Read more in this VA News article.