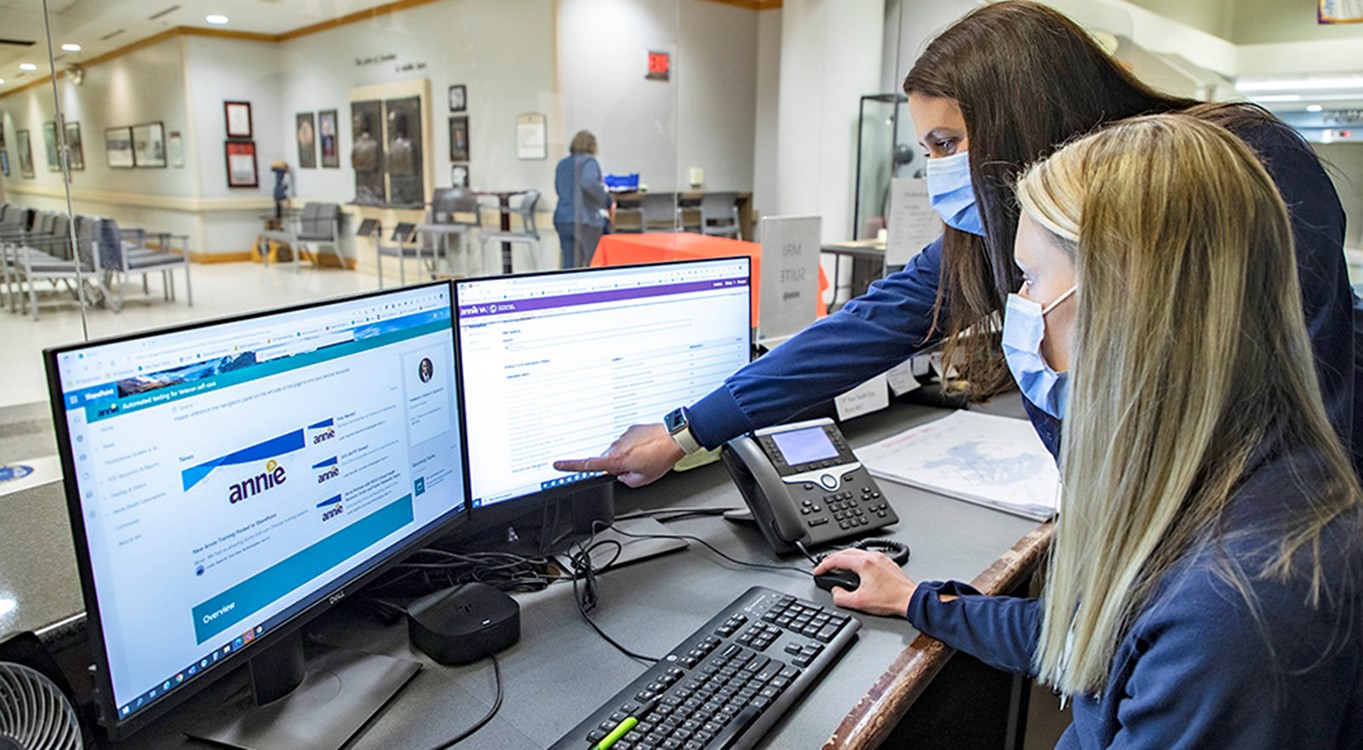 A team of nurses at the Eastern Oklahoma VA are excited about the Annie text messages they are developing and using to improve care for Veterans.
Annie is a VA messaging service that sends automated texts that empower Veterans to take a more active role in their care. There are many types of Annie subscriptions, including reminders to take medication, tips for reducing stress, and more. Eastern Oklahoma VA Nurses Chancy Babb, Meagan Sinclair, Jessica Morton, and Jessica Goodnight learned about Annie and decided to work with Connected Care to develop custom Annie subscriptions.
Sinclair and Babb were first inspired to create and pilot a new Annie subscription in Endoscopy.
According to Sinclair, "We were seeing a great deal of non-compliance when it came to pre-op instructions. After almost a year of research and working with the national Annie team, we were able to launch the pilot. We saw a striking difference. We increased our numbers substantially in correct colon prep, correct clear liquid diet, Veterans following guidelines, and the cleanliness of the colon. That last one meant huge progress for us as a cleaner colon means less time under anesthesia, and less chance of missing cancer."
Morton and Goodnight learned about the endoscopy success and wanted to create an Annie subscription that would benefit Veterans dealing with heart failure. Goodnight explained, "When we realized we could use Annie to help our heart failure patients, we couldn't wait to pursue educating ourselves to build this subscription. We are excited to see how many Veterans we can help with this new tool."
Read more of this story on VA News. Visit the VA App Store to sign up for Annie.