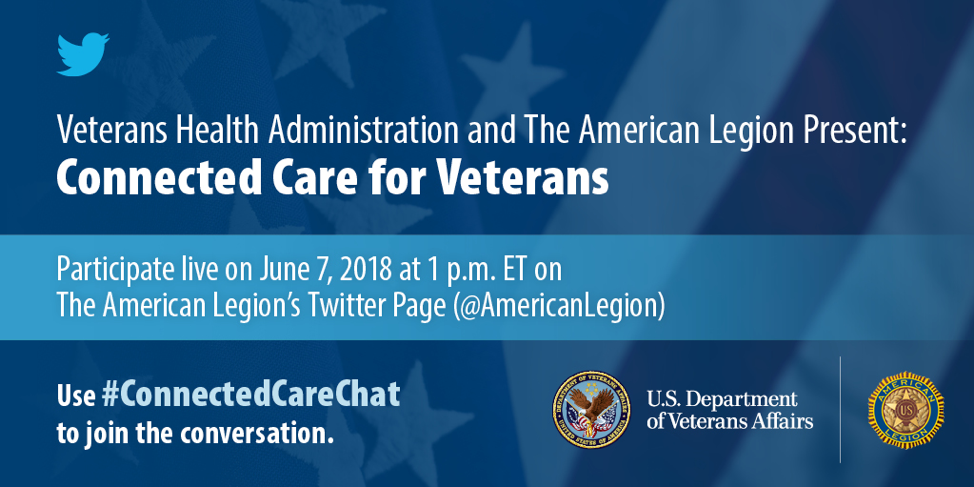 Yesterday, the Veterans Health Administration's Office of Connected Care partnered with The American Legion, to host the office's first Twitter Chat, which covered VA virtual care technologies available to Veterans.
The event consisted of a discussion between The American Legion and Connected Care in addition to questions from the audience. The conversation addressed various technologies – telehealth, My HealtheVet, mobile apps and more – that can improve the lives of Veterans, Caregivers and their families.
With the #ConnectedCareChat hashtag, audience members followed the conversation and submitted questions that were answered by a panel of Connected Care subject matter experts, including VHA Connected Care Chief Officer Dr. Neil Evans.
The audience remained engaged throughout the event – with more than 130 participants actively sharing, liking and retweeting content. They were particularly interested in learning more about telehealth, video appointments and My HealtheVet.
A Twitter Moment was created after the event to capture the conversation. Read it here and share the moment with your social network.
Read more