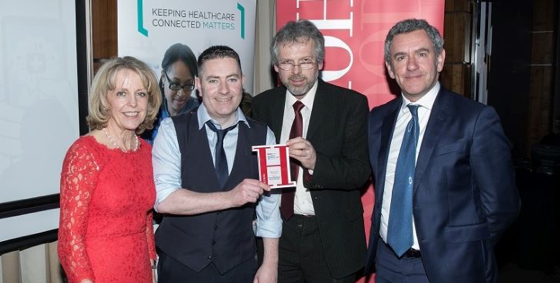 Innovation often begins with a flash of inspiration — a light bulb moment. For Iain Trayner, his light bulb moment came in 2016 while watching a demonstration of a Clinical Video Telehealth encounter during a tour of the Minneapolis VA Health Care System.
Trayner is a technology-enabled care project manager for National Health Service (NHS) Western Isles in Scotland. As he viewed the demonstration, he marveled at VA's ability to remotely connect patients with their providers and thought about what could be possible for the patients of his faraway island board. "I saw how VA could reach people in very remote areas. I thought, 'This is absolutely perfect.'"
Trayner returned home to Scotland intent on using VA's telehealth cart model to improve health care access for NHS Western Isles' remote and rural patients, many of whom traveled half a day or more for a 10-minute consultation. While he and his team encountered a range of obstacles along the way, today they offer 21 services that leverage video consultation.
Read more