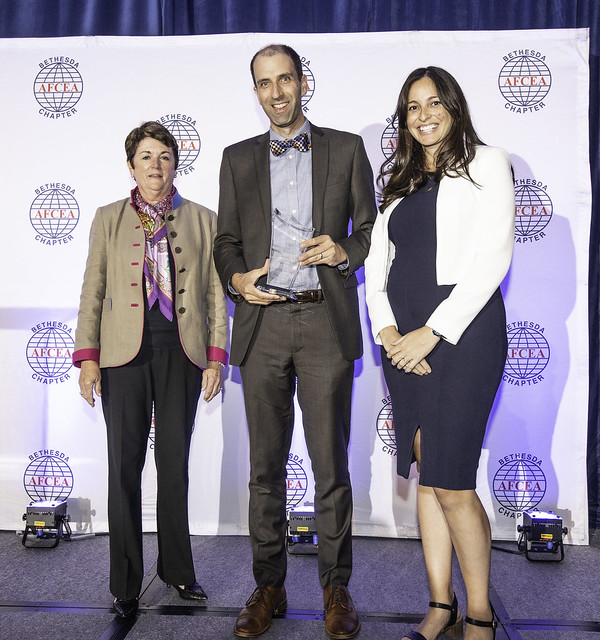 Dr. Neil Evans, M.D., Connected Care Chief Officer, was recognized with an InnovateIT award this month at the AFCEA Bethesda Chapter's 12th Annual Senior Government Executive Dinner at the Grand Hyatt Washington, DC. The InnovateIT Awards program recognizes federal IT innovation and leadership across three primary focus areas: Mission, Service and Stewardship.
Dr. Evans was selected for AFCEA Bethesda's Service – Senior Government Leader Award. All service-focused awards recognize an individual or a team that has implemented innovative, government-wide approaches to deliver better, more efficient services to citizens, partner agencies and employees.
In announcing the award, the organization noted Dr. Evans' dedicated leadership across VA's many telehealth initiatives, including the rollout of VA Video Connect. "Dr. Neil Evans, MD, pairs nearly 20 years of clinical experience with a passion for technology—specifically, telehealth. He sees telehealth as vital to VA's goal of increasing access to care by moving primary and specialty care closer to Veterans, wherever they live, and to improve the quality of care by enabling Veterans to engage with their health care providers in between their office visits."
Read more about this latest Connected Care award.
Read more