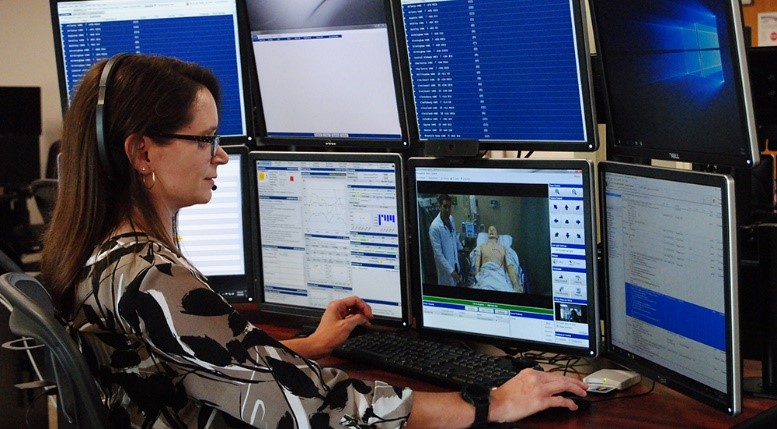 Navigating crowded hospital hallways can be a challenge, but not for Dr. Alison Grazioli. Unlike many of her colleagues at the Cincinnati VA Medical Center, she makes her clinical rounds without taking a single step. Seated in front of a host of monitors, she delivers critical care to patients more than 250 miles away at the Louis A. Johnson VA Medical Center in Clarksburg, West Virginia.
Grazioli is one of about 20 providers and nurses who offer real-time intensive care telehealth (Tele-ICU) services to 19 VA medical facilities across the country. The team facilitates the 24/7 virtual care from physical hubs in Cincinnati, Atlanta, Cleveland and Baltimore. While Grazioli is physically located in Cincinnati, she offers TeleNephrology visits to Veterans of the Clarksburg VAMC.
"For Veterans needing renal care and dialysis treatments, it is often much safer to keep them closer to home instead of traveling long distances to see a specialist."