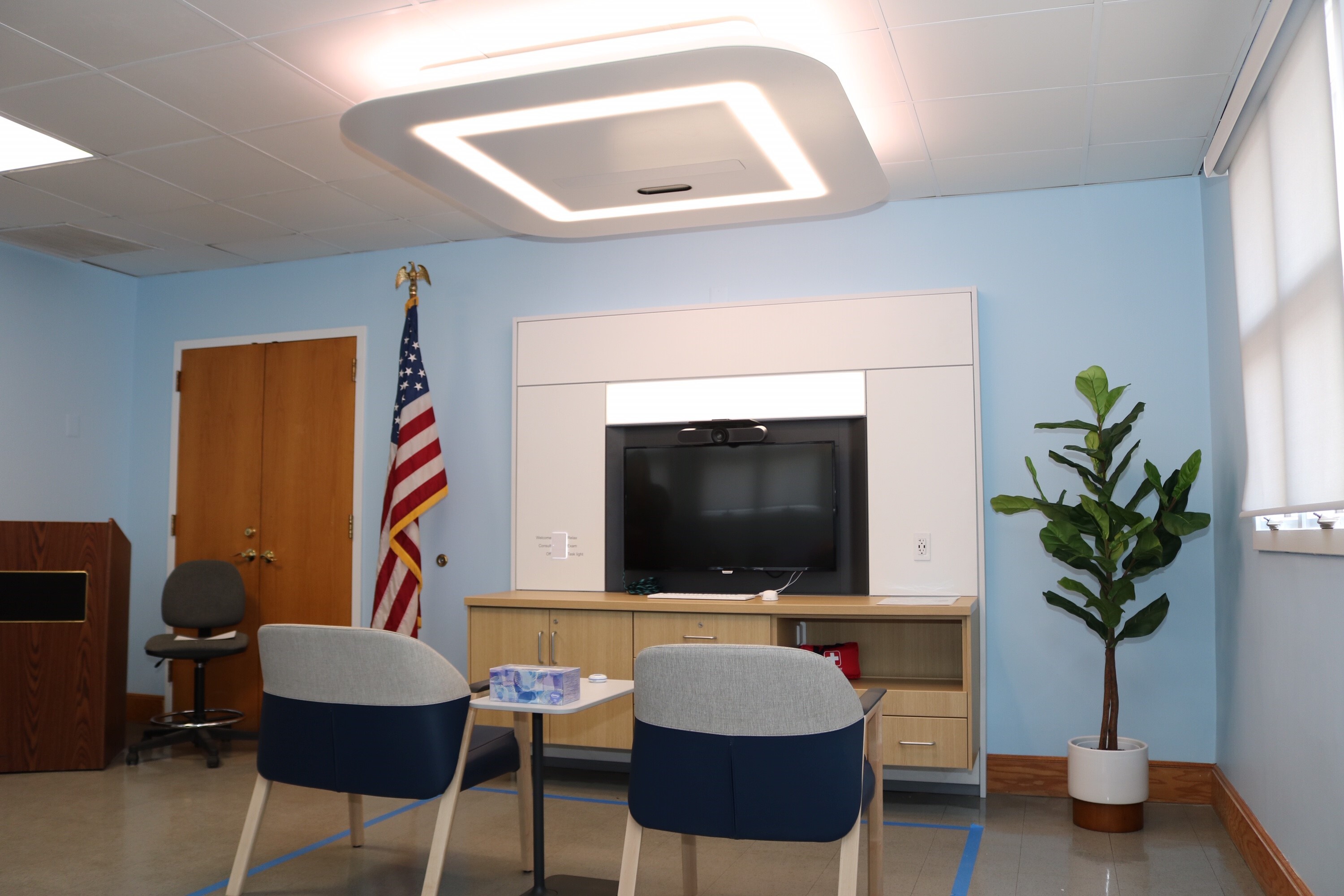 The Office of Connected Care is proud to announce the grand opening of two new ATLAS (Accessing Telehealth through Local Area Stations) locations. Recent blogs on VAntage Point offer details about the new sites:
ATLAS site in Virginia provides space for convenient VA care
Veterans who live near Springfield, Virginia, have likely sat idling in traffic on Interstate 395 on their way to receive health care in Washington, D.C. For those Veterans, navigating D.C.'s heavy traffic is no longer a problem – at least for their VA health care appointments. Thanks to ATLAS, they can now meet face-to-face with their VA providers through video telehealth technology in a private appointment room at American Legion Post 176 in Springfield.
VA, VFW open ATLAS telehealth access in rural Pennsylvania
In February 2021, VA also opened an ATLAS location at VFW Post 7842 in Linesville, Pennsylvania. It gives Veterans associated with the Erie VA Medical Center the option to receive VA care closer to home through a video visit in a setting that feels like a doctor's office.
ATLAS is part of VA's Anywhere to Anywhere initiative. Learn more.