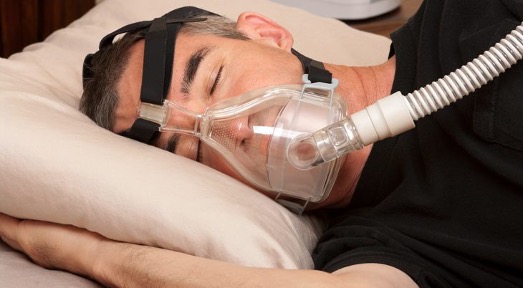 VA is working to help Veterans with Obstructive Sleep Apnea (OSA) sleep better at night – using telehealth.
OSA is a condition in which a person's airway sometimes narrows or closes while they sleep. OSA can disrupt sleep and decrease airflow, which can lead to problems like high blood pressure, heart attack, and stroke. A team at the Edward Hines, Jr. VA Hospital in Hines, Illinois, is conducting a pilot telehealth program to improve care for Veterans with OSA.
Sleep apnea patients breathe easier while they sleep by using a continuous positive airway pressure (CPAP) machine. But VA providers have found that Veterans don't always use their CPAP machines regularly, and they also don't always know how to recognize and troubleshoot issues. The team's solution involves remotely collecting data from Veterans' CPAP machines and scheduling telehealth appointments with Veterans when issues are detected.
This innovative program was a semifinalist in the Veterans Health Administration's Shark Tank competition. Other VA facilities have expressed interest in offering this program to their patients.