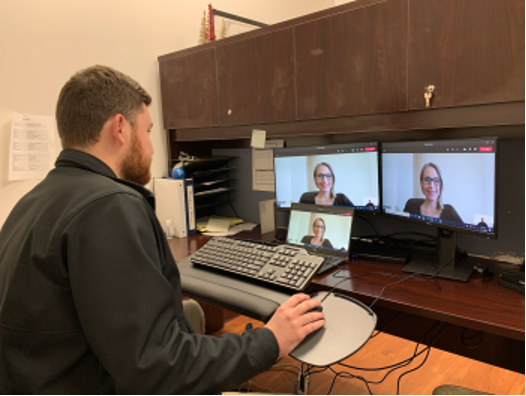 A ringing phone or an incoming video teleconference call can be a distraction. But for Dr. Brenda Pence, the sound is a welcome sign that she's excelling at her job.
As a clinical psychologist working in the realm of tele-mental health for the South Texas Veterans Health Care System, Pence has helped numerous Veterans, especially as telehealth options have increased in recent years. Her hard work and dedication have not gone unnoticed: She was recently one of a small inaugural class of recipients to receive the new VA Video Connect (VVC) Distinguished Leader Award.
"We looked at the data to see which providers across a variety of specialties had done the most VA Video Connect visits in FY 20," said Dr. Leonie Heyworth, Director of Synchronous Telehealth for the VA Office of Connected Care. "Dr. Pence took the lead by a long shot."