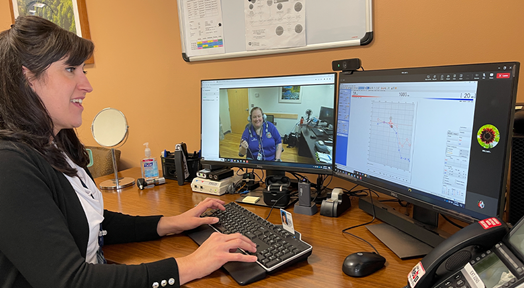 In late 2022, a team at the Manchester VA Medical Center launched a TeleAudiology program to fill a gap in audiology care for Veterans living in rural New Hampshire. They wanted to reduce Veterans' two-hour commute to the closest audiologist at the medical center.
The program features TeleAudiology clinics at the Manchester VA's Tilton and Conway community-based outpatient clinics. The clinics provide visiting Veterans with the technology and resources they need to connect with an audiologist and receive care remotely. Since the program's launch, around 300 Veterans have received TeleAudiology care.
This team received a Service to the Citizen Award for their transformative program providing care to northern New Hampshire Veterans. The award recognizes public servants and industry partners who show excellence in providing services and care to the public.
Read more about this team's award-winning TeleAudiology program on VA News.