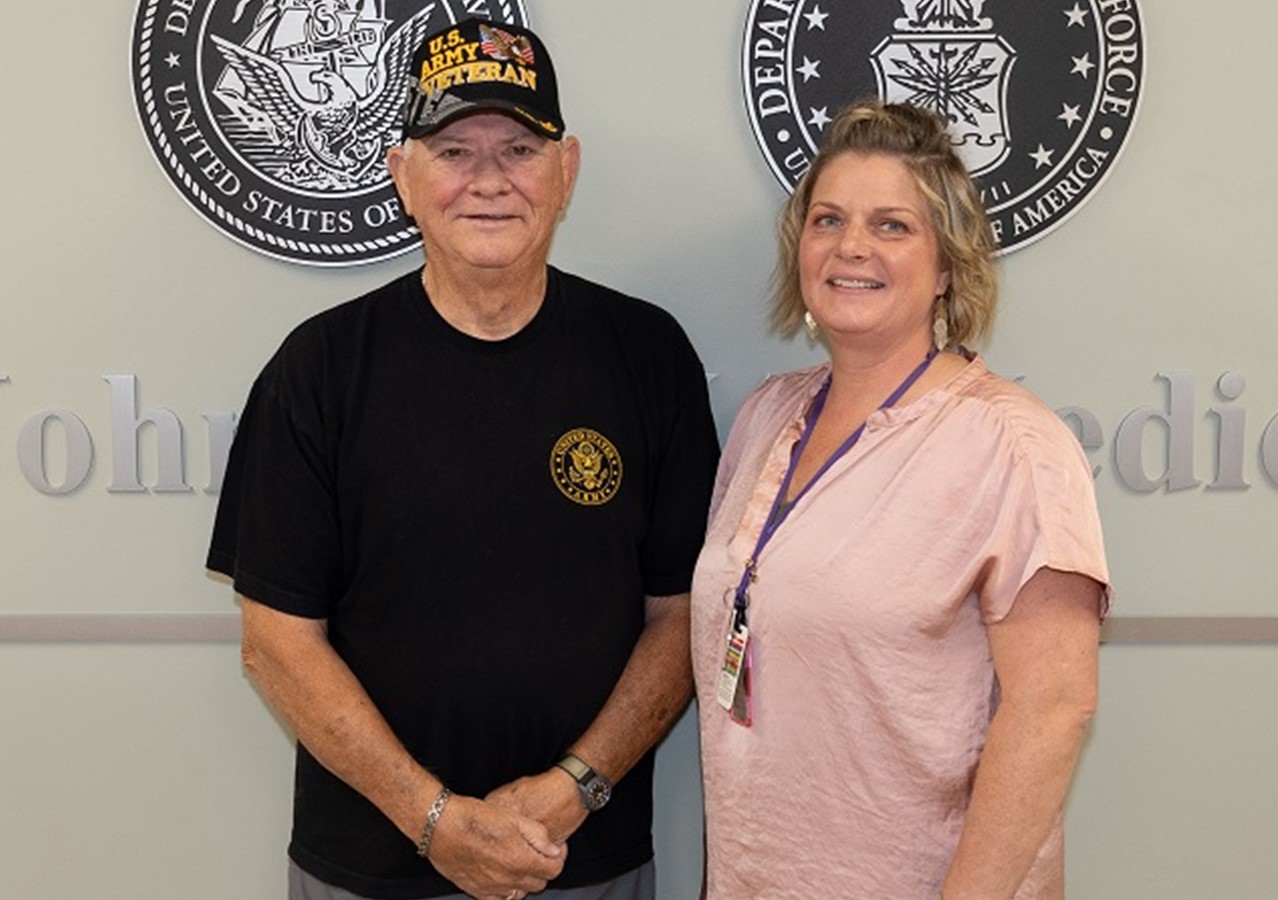 Army Veteran Robert Cutchins didn't know he was experiencing a health emergency. But his Remote Patient Monitoring–Home Telehealth (RPM-HT) Care Coordinator Kristin Moser identified it right away. She noticed a change in his vital signs through VA's RPM–HT services.
Moser provides RPM–HT services to Veterans with chronic conditions through the Oscar G. Johnson VA in Iron Mountain, Michigan. After noting an elevated blood pressure reading on Cutchins' daily health check one Friday in May, Moser contacted him. She urged Cutchins to visit an emergency room, but he was reluctant to go.
When Moser noted that his symptoms worsened over the weekend, she scheduled an appointment for him to visit his primary care provider. This led to lab work, an ER visit, and emergency surgery once they discovered that his heart was 90% blocked.
"I'm glad Kristin was persistent because otherwise I wouldn't be around to tell this story," Cutchins said. "I told her she's my hero because she saved my life."