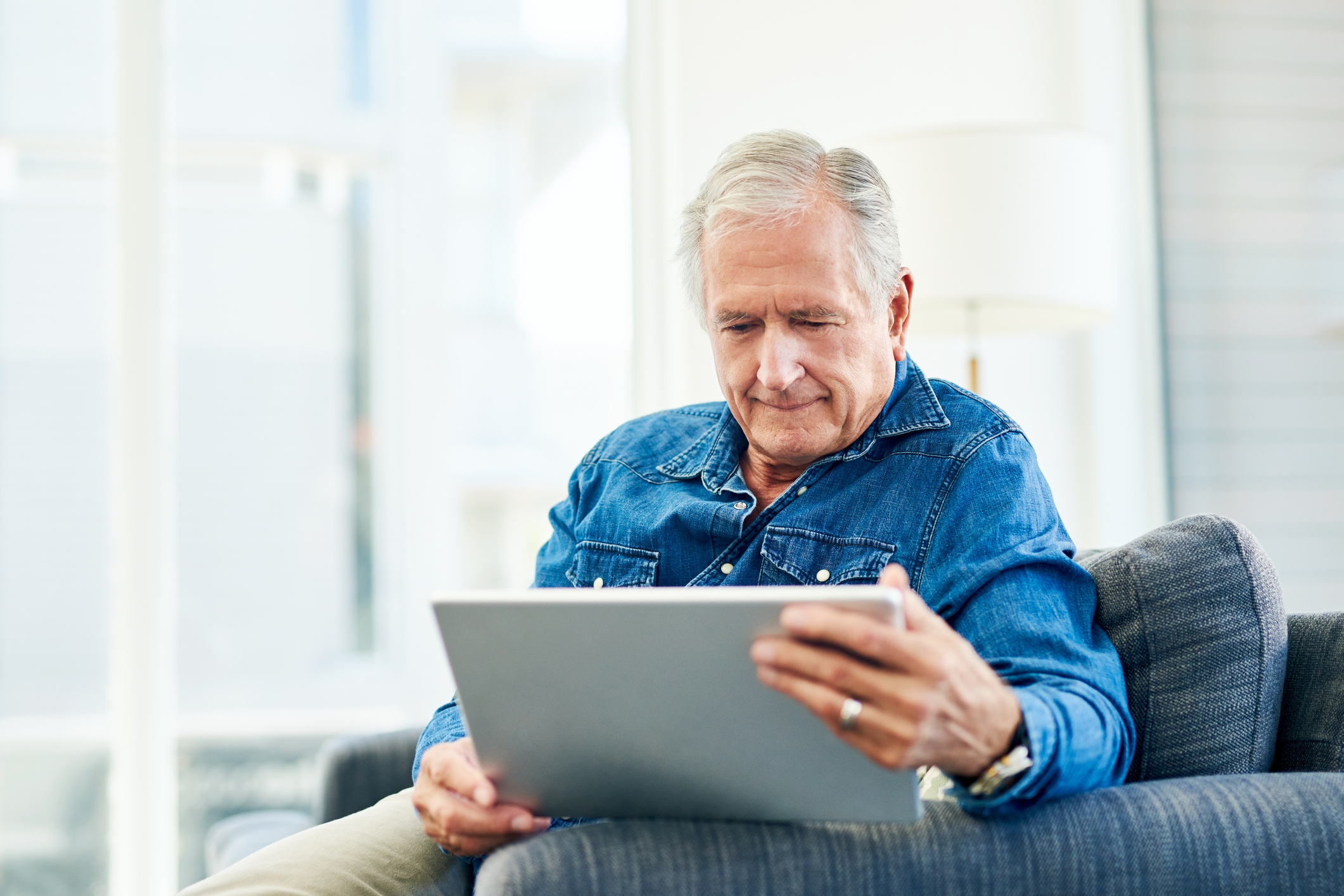 Research teams across VA regularly analyze the effectiveness of VA Telehealth and other Connected Care programs. Connected Care is proud to announce the results of two recently published studies examining the impact of our loaned iPad program and the National Telestroke Program.
Here are summaries and links to access each study:
Mental Health Visits Up, Suicidal Behavior Down for Vets Given iPads During Pandemic
A research team out of the Health Economics Resource Center (HERC), VA Palo Alto Health Care System published this research study examining the effectiveness of VA's loaned iPad program, particularly for Veterans living in rural areas. At the start of the COVID-19 pandemic in 2020, the offices of Connected Care and Rural Health teamed up to distribute nearly 99,000 tablets to Veterans for telehealth appointments, with more than one-third issued to Veterans living in rural areas. This research study found that Veterans with tablets engaged in mental health appointments and psychotherapy visits at higher rates than those who didn't have the devices, and they also had fewer emergency visits and less suicidal behavior.
Telestroke Program Prevents Unnecessary Hospital Transfers, Decreases Rural Health Care Disparities
The leadership of VA's National Telestroke Program published this study in partnership with the Regenstrief Institute and Indiana University School of Medicine. It examines the success of VA's National Telestroke Program, which provides acute stroke care at facilities that do not have a neurologist available. Through a mobile device, a neurologist from the central hub evaluates patients and provides a treatment plan for the on-site staff to carry out. The research team found that the Telestroke program has made expert stroke care quickly available to patients, even at rural facilities with limited staffing, and that it has prevented unnecessary hospital transfers for stroke patients.