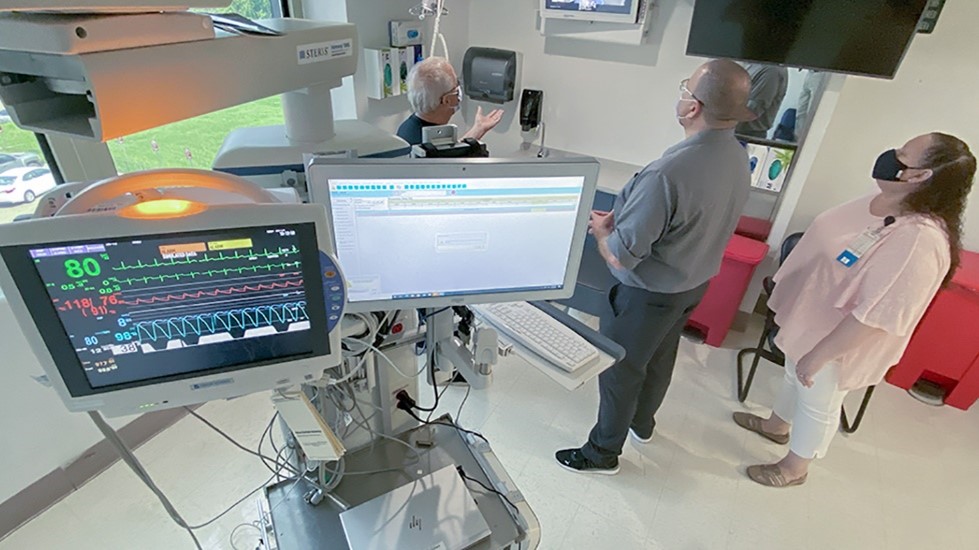 The Intensive Care Unit (ICU) at the Overton Brooks VA Medical Center in Shreveport, Louisiana, is now part of VA's TeleCritical Care West Hub.
"TeleCritical Care offers 24-hour care at the push of a button," said Kristine Miller, the operations and nurse manager for the West hub, which is based at the Minneapolis VA.
A team of critical care specialists from Minneapolis has spent the last several months in Shreveport helping to test the equipment, install software, and hardwire 20 rooms capable of providing TeleCritical Care. The team also offered face-to-face and one-on-one training for Shreveport's ICU care teams.
"Seeing is believing," said Richard Crockett, VA Shreveport Medical Center Director. "When the ICU nurse pushed the call button, it was amazing to see intensive care physicians in two different states immediately respond. Having this telehealth technology at our medical center is a proud moment in Shreveport VA history."