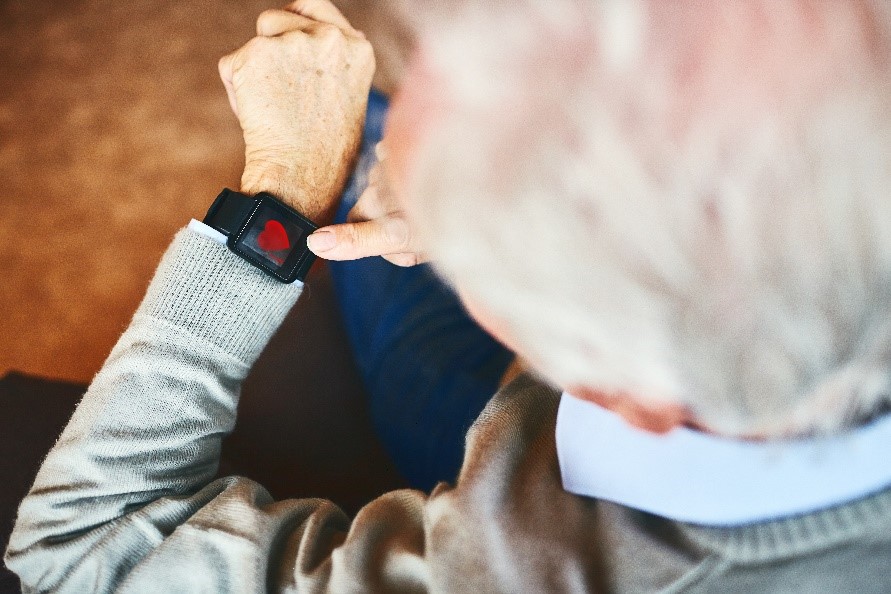 For cardiac electrophysiologists (EPs), monitoring patients' heart health remotely is nothing new. In the 1970s, cardiac pacemaker monitoring systems transmitted signals by telephone.
Today, cardiac EPs have far more tools at their disposal to track patients' heart health. Just ask Dr. Janet K. Han, assistant director of the Los Angeles VA's cardiac arrhythmia service and the director of the arrhythmia service's digital health program. In early 2020, she led the effort to establish an innovative TeleCardiology program throughout the VA Greater Los Angeles Healthcare System.
Today, the program features modern pacemakers and defibrillators that send data via small portable Bluetooth devices, smartwatches, and electrocardiogram (EKG) devices that Veterans use to check their heart rate and rhythm. Veterans and their providers can use VA Video Connect for appointments or for times when Veterans experience irregular EKG readings.
So far, Han says, the program is keeping Veterans with cardiac arrhythmias healthy, has helped them avoid emergency room visits, and has provided them with uninterrupted care throughout the pandemic.