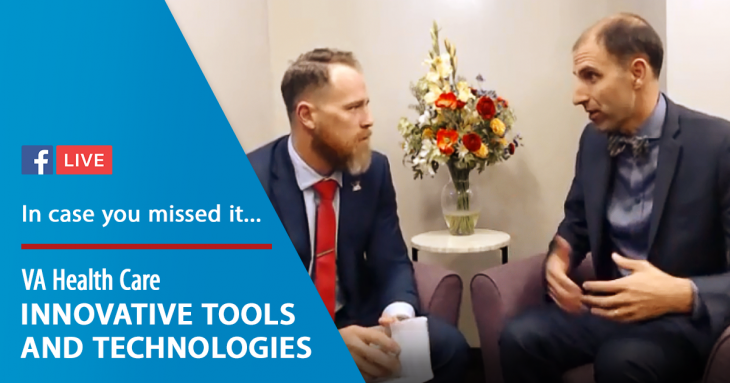 VA and Team Red, White & Blue (Team RWB) recently co-hosted an ExploreVA Facebook Live event to share information about Connected Care tools and technologies with Veterans.
Dr. Neil Evans, Chief Officer for VHA's Office of Connected Care, and Dustin Sanderson, the Mid-Atlantic Regional Program Manager at Team RWB, discussed video visits, online scheduling, My HealtheVet, mobile apps and more.
Get a recap and watch the event on VAntage Point.
Read more