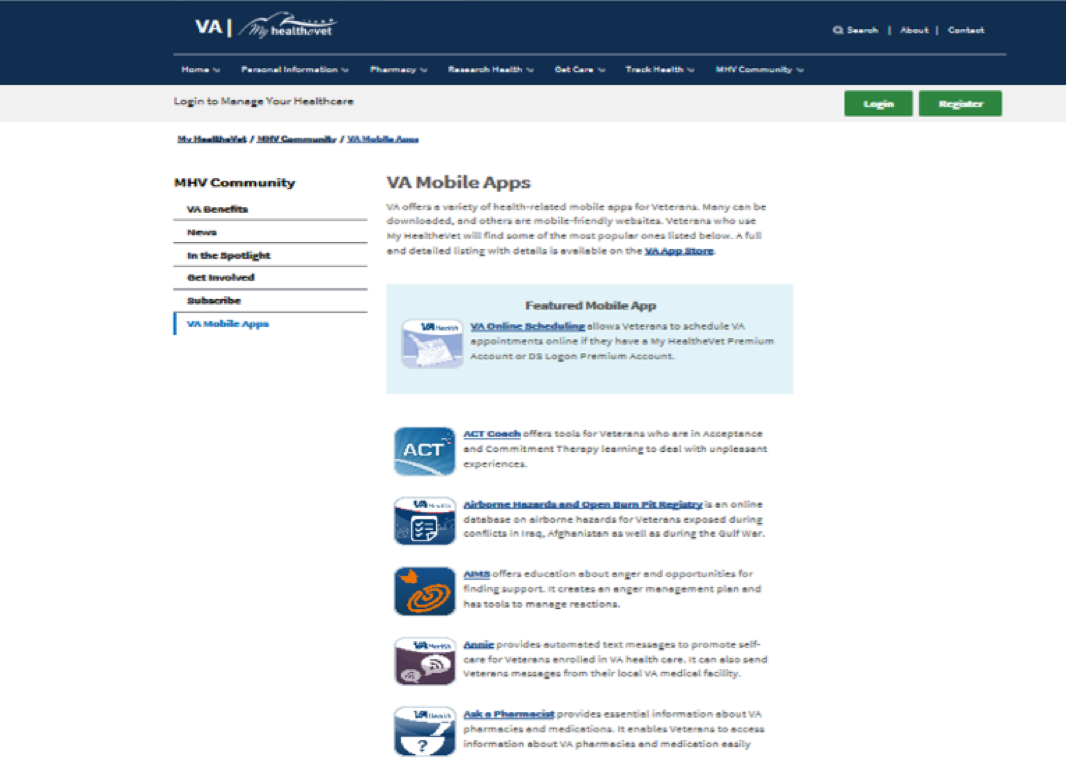 My HealtheVet's 4.4 million registered users now have easier access to VA's most popular health-related apps for Veterans. A new VA Mobile Apps page has been added to the MHV Community section of the website. The MHV Community offers links and information for Veterans and is available to all site visitors, whether signed in with My HealtheVet login credentials or not.
The new page provides Veterans with an alphabetical list of nearly 20 free VA apps, and each entry includes a summary and link to the app's dedicated page on the VA App Store.
Visit My HealtheVet's new VA Mobile Apps page under the MHV Community tab.
Read more