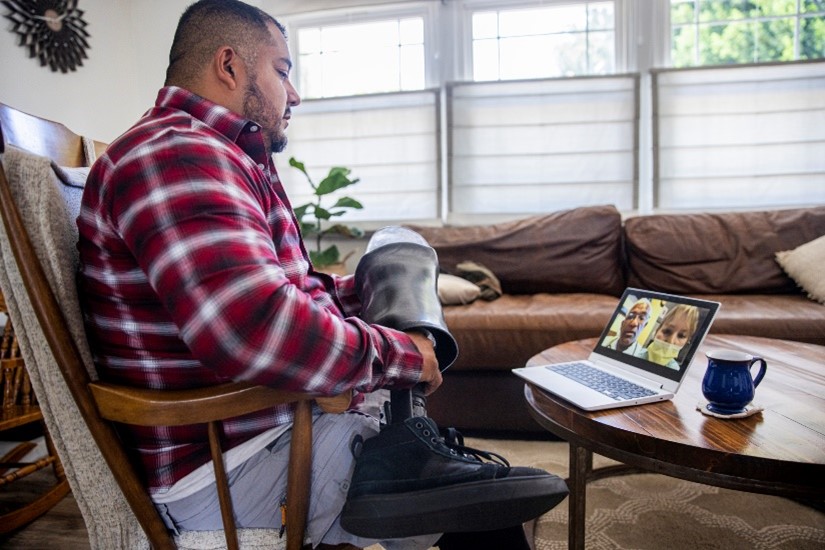 A decade ago, wound care follow-up often required a trip to the emergency room or a VA clinic. Now Veterans have virtual care options to manage wound care, including VA Video Connect and the My VA Images app.
Angela Sells, who worked for six years as a telephone triage nurse at Mountain Home VA in Tennessee, says, "In a world without VA Video Connect, you would only be able to tell (Veterans) to come into the emergency room."
Today, she regularly uses video visits to enhance the care she provides to Veterans. One time, a Veteran had returned home from surgery and discovered that the bandages were falling off the surgical wound. During a quick VA Video Connect visit, Sells could see the problem and instructed the Veteran's spouse on how to treat the wound from home.
The My VA Images app complements the care provided over VA Video Connect. It enables Veterans to securely send requested photos and videos to their VA providers for review.