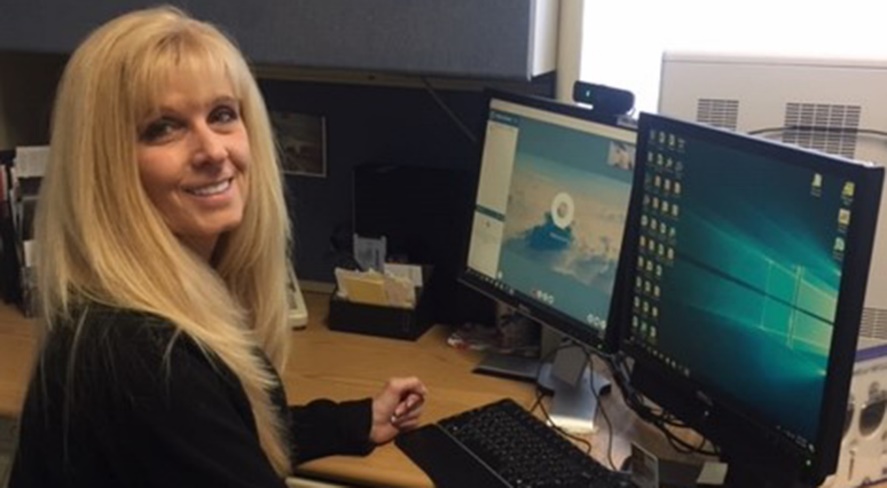 Telehealth can help protect Veterans and VA providers against COVID-19, while ensuring Veterans continue to receive high-quality care.
VA Video Connect, for example, lets Kimberly Braswell (pictured above) ensure continuity of care for the Veterans she serves. Braswell is a nurse practitioner in the cardiology unit at the James A. Haley Veterans' Hospital in Tampa, Florida. VA Video Connect allows her and her patients to have secure, real-time video visits through a smartphone, computer, or tablet.
"Working in cardiology, our entire patient population would be in the higher vulnerability and higher risk group should they contract coronavirus. Therefore, it's very important to protect them from any potential exposures."
Braswell estimates 60% to 70% of her patients have switched to video appointments, many of them first-time users. She says some Veterans who were skeptical of being able to understand the new technology, were surprised to see how easy VA Video Connect is to use. Age hasn't proved a barrier either — Braswell's oldest patient using VA Video Connect is 99 years old!
"You can see the Veterans' relief and happiness. They can connect to their providers and have their issues addressed without interrupting their care."