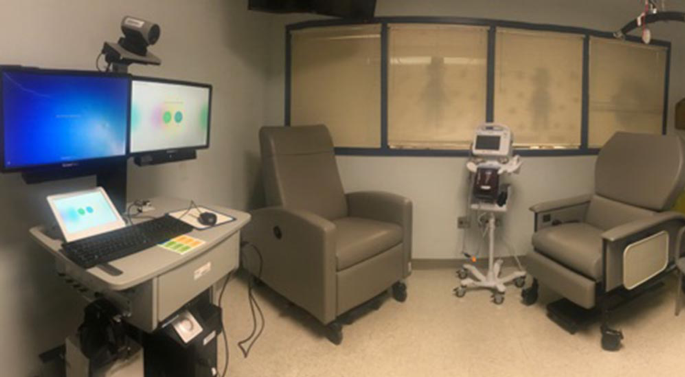 Like most oncologists, Dr. Vida Passero often oversees her patients' chemotherapy treatments. In her case, though, some of those patients just happen to be 100 miles away.
Passero leads the country's first remote chemotherapy clinic. She also heads the hematology and oncology division of the VA Pittsburgh Healthcare System.
From her office in Pittsburgh, Passero oversees cancer care and chemotherapy treatment for Veterans at the James E. Van Zandt VA Medical Center in Altoona, Pennsylvania — a two hour drive east. During appointments, the trained staff at the virtual cancer care clinic in Altoona uses state-of-the-art tools, such as the TotalExam 3 camera, to send images and live video to Passero and the oncology team in Pittsburgh.
For Veterans in central Pennsylvania, the clinic offers the opportunity to receive chemotherapy treatment without making the long trip to the Pittsburgh VA facility. Passero says the convenience makes a huge difference.
"Patients and caregivers tell me, 'We love this technology because it saves us so much travel, time, and money.'"
In 2018, VISN 4 recognized the pioneering project with an I CARE Award, and last fall, the team received commendations from VA Secretary Robert Wilkie and Dr. Richard Stone, Executive in Charge for VHA. The path to achieving these accolades was a decade-long journey. Read the rest of the story on VAntage Point.
The VA Pittsburgh remote chemotherapy clinic recently captured local news media attention. Dr. Passero and Jessica Gurley-Randolph, Telehealth Coordinator and Supervisor, were interviewed for a segment that aired in early February on KDKA TV, Pittsburgh's CBS News affiliate. Watch it here:
Read more