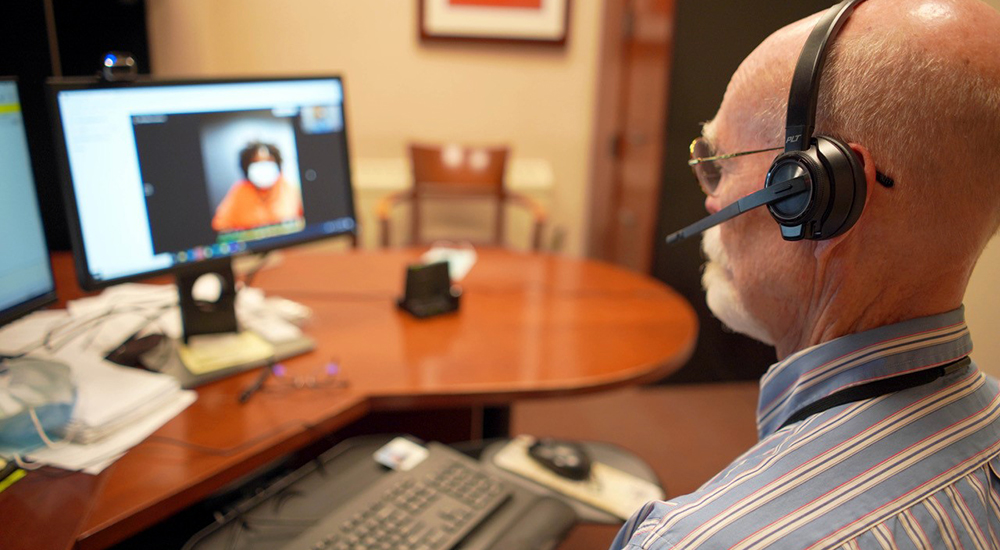 To the VA North Texas Health Care System, COVID-19 is more than just a disease. It's a challenge that has tested the readiness of the Mental Health Program and forced it to evolve.
"Back in March 2020, it started to become apparent that COVID-19 was going to be here for a while," said Martin Barrick, a mental health integration social worker. "We had to adapt the way we delivered mental health care. We had to figure out how to care for Veterans who are already under a lot of stress while minimizing the risk of catching and spreading this disease."
Tele-mental health became their primary method of delivering mental health care access to Veterans. In 2020, VA North Texas saw nearly 40,000 unique mental health patients and accounted for nearly 115,000 tele-mental health appointments.