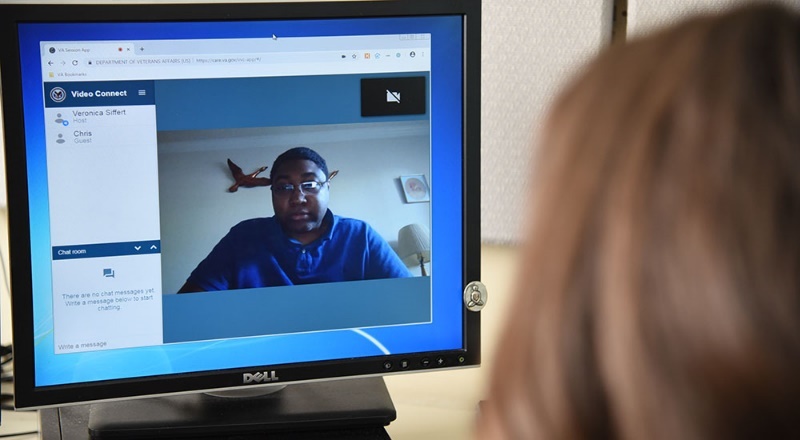 The Michael E. DeBakey VA Medical Center (VAMC) recently implemented the VA Video Connect App for TeleMental Health services, and Veterans and VA clinicians alike love using it. The app provides a secure video link between Veterans and members of their VA care team, no matter where the Veteran is located. Currently, 75 mental health providers of the Houston facility's offer VA Video Connect visits.
"The technology is ideal for Veterans who live far away, have medical problems or find it difficult to leave the house," said Houston VAMC psychologist Dr. Jan Lindsay. "When we provide psychotherapy via telehealth, some Veterans report that being at home makes it easier to focus on the work being done. They feel safer at home."
Air Force Veteran Christopher Banks, who has trouble walking and often needed to cancel his in-person mental health appointments, agrees. "I can be in my own home, which helps me with sharing."
Read more