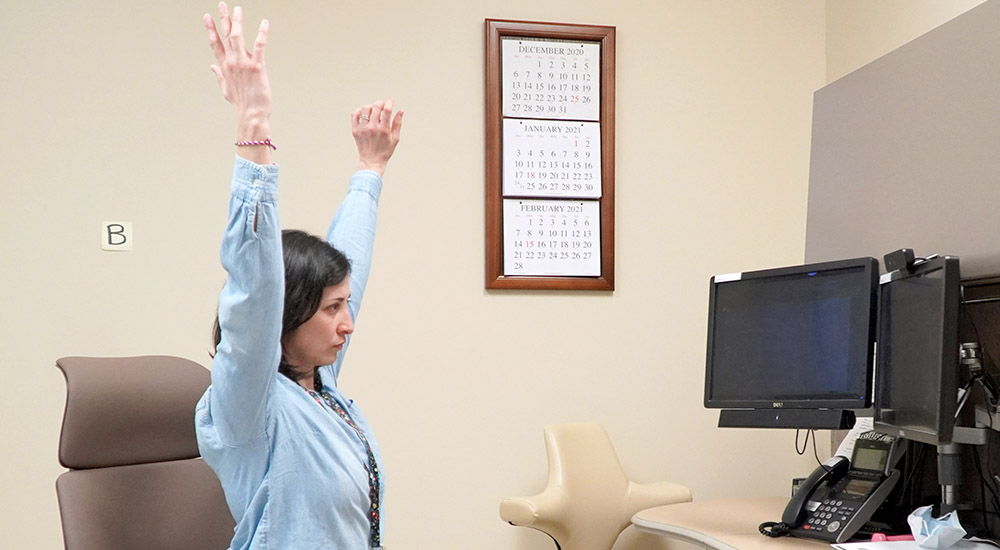 Last year when the pandemic restrictions began, the physical therapy team at the Battle Creek VA Medical Center in Michigan quickly adapted by offering video visits. Today, their program has expanded to 250-300 virtual outpatient appointments every month.
Kara Rowley, a Battle Creek physical therapist, says she's thankful for the technology. "I was setting up my very first virtual visit last spring when the pandemic restrictions shut down our outpatient visits. I was happy to be able to offer our Veterans something as an alternative to cancellations."
As the COVID-19 vaccine becomes more widely distributed and restrictions are lifted, the team says virtual care will remain a powerful tool for delivering quality physical therapy to Veterans.