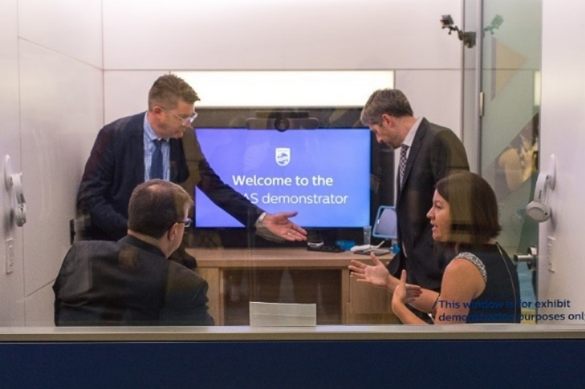 The VA Secretary's Center for Strategic Partnerships recently published a blog about the ATLAS (Accessing Telehealth through Local Area Stations) effort, and it clearly caught readers' attention. The story collected more than 15,000 views within a week of its post date.
ATLAS establishes convenient, telehealth locations for Veterans to have video appointments with their VA providers in communities where Veterans face long travel times to VA facilities or limited internet connectivity at home.
VA has teamed up with public and private organizations to provide comfortable appointment rooms at the local health care access sites. Philips North America donated equipment to Veterans of Foreign Wars (VFW) and The American Legion to establish a total of four ATLAS sites at VSOs. VA has also collaborated with Walmart to initiate an ATLAS pilot at five select Walmart stores for 12 months.