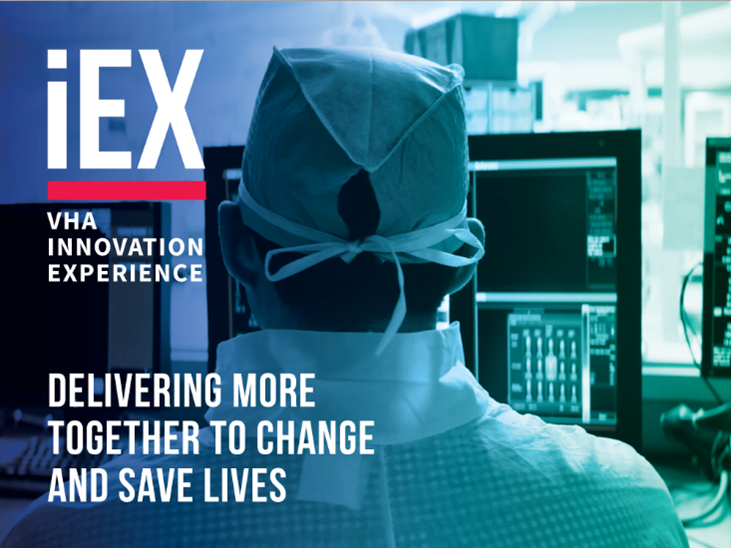 Leonie Heyworth, M.D., MPH, National Director of Synchronous Telehealth and primary care provider at the VA San Diego Healthcare System, has won this year's Dr. Robert L. Jesse Award for Excellence in Innovation. She recently accepted the award at the VHA Innovation Experience (iEX) 2020 virtual conference.
The Excellence in Innovation Award recognizes a current VA employee who has demonstrated excellence and enabled the spread of health care innovation across the enterprise that changes and saves Veterans' lives. Dr. Heyworth was chosen for this prestigious VA honor for her work in leading VA's real-time telehealth solutions, including the ATLAS (Accessing Telehealth through Local Area Stations) program and VA Video Connect.
ATLAS provides convenient, private locations with free broadband internet access for Veterans living in rural or isolated communities to connect with VA providers via VA Video Connect for their health care appointments. Additionally, in response to the coronavirus pandemic, Dr. Heyworth has championed efforts to provide VA care teams with the resources necessary to successfully transition care to VA Video Connect. Between February and May 2020, these efforts lead to increased usage from approximately 10,000 to 120,000 video appointments per week.
"I'm honored to be recognized for the Robert L. Jesse Award for Excellence in Innovation. Dr. Jesse had a passion for the people part of medicine. He believed that a personal relationship with the Veteran was just as important, if not more important, than the technology or IT infrastructure in place. That's the same belief at the core of our work today within the Office of Connected Care," she said.