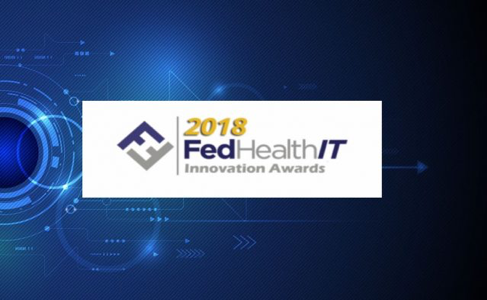 Four VA initiatives that touch VHA Connected Care were among 26 federal programs that received a 2018 FedHealthIT Innovation Award last week: Genetic Diagnostic Testing (GDx) System, Mobile Scheduling Enhancements, My HealtheVet Core Development and Remote Veterans Apnea Management Platform (REVAMP).
Entries were nominated and selected by peers for driving innovation and results across VA, Centers for Medicare and Medicaid Services, Military Health, and the Department of Health and Human Services. In all, VA received nine awards.
The award-winning Connected Care programs focus on enhancing Veterans' care:
All award winners were honored at the 4th Annual Innovation Awards celebration on June 12 at the National Press Club in Washington, DC. Neil Evans, MD, Chief Officer, Office of Connected Care, and Kathy Frisbee, PhD were two of the 12 executives who participated in keynote panel discussions about federal health technology and innovation prior to the awards ceremony.
Read more about this award recognition on the FedHealthIT website.
Read more