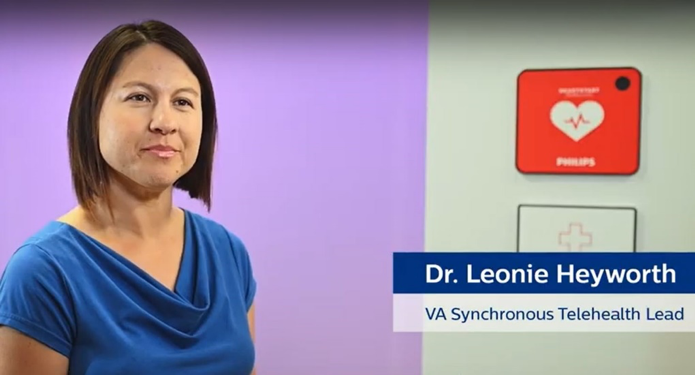 Dr. Leonie Heyworth, Connected Care Director of Synchronous Telehealth, is among an elite group of 21 government professionals selected for this year's 2019 Rising Star Award.
Part of the Government Innovation Awards program – a joint effort of FCW, GCN, Washington Technology and Defense Systems – the Rising Star Award recognizes individuals from the federal IT community who are making a difference today and establishing themselves as the leaders of tomorrow.
As Synchronous Telehealth Director, Dr. Heyworth leads VA national telehealth programs, policies and initiatives that enable front-line care teams to deliver quality and accessible care through video telehealth. Most notably, she has supported the expansion of Tele-Primary Care, co-led the VA Telehealth Emergency Management Team that was originally established in response to Hurricanes Harvey and Maria, and assisted in the rollout of VA's secure video telehealth application, VA Video Connect.
The Rising Star winners were announced Monday in an article on FCW.com, will be featured in the November issue of FCW, and will be honored at the Government Innovations Awards dinner on November 7 at the Ritz-Carlton in Tysons Corner, Virginia. Please join Connected Care in congratulating Dr. Heyworth on this prestigious and well-deserved recognition.
Read more