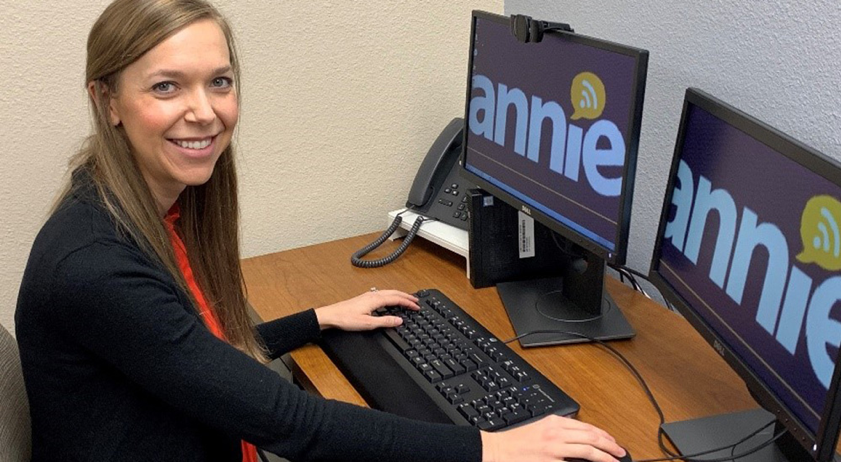 Although Patrick Quigley and Robert King have never met, they have a lot in common. Both are Veterans – Quigley served in the Air Force, while King served in the Navy. Both live in rural communities within the VA Black Hills Health Care System, and both are under the care of VA telehealth dietitian Melissa Treinen.
Thanks to Treinen's recommendations, both Quigley and King use Annie – VA's automated text messaging service – to meet their weight loss and dietary goals.
Once Veterans and their VA clinicians establish a personalized care plan, the Annie app helps Veterans stick to that plan with customized text reminders. Along with weight loss, Annie protocols are available to support Veterans for hypertension, diabetes, tobacco cessation, and more.
Both Quigley and King receive text message reminders to weigh themselves several times a week, and motivational text messages with quick tips for eating right and staying active. Thanks to the Annie app and guidance from Treinen, both men are attaining their weight loss goals.
"It's not only Annie, it's the support behind it," said King. "Melissa has been very helpful in keeping me on track. I'd just like to thank the VA for coming up with these types of programs that are beneficial, and much needed for Veterans."
Selected as a pilot site in 2016, Black Hills was one of the first VA health care systems to use the Annie app. Now, the tool is available to VA care teams nationwide.
Read more