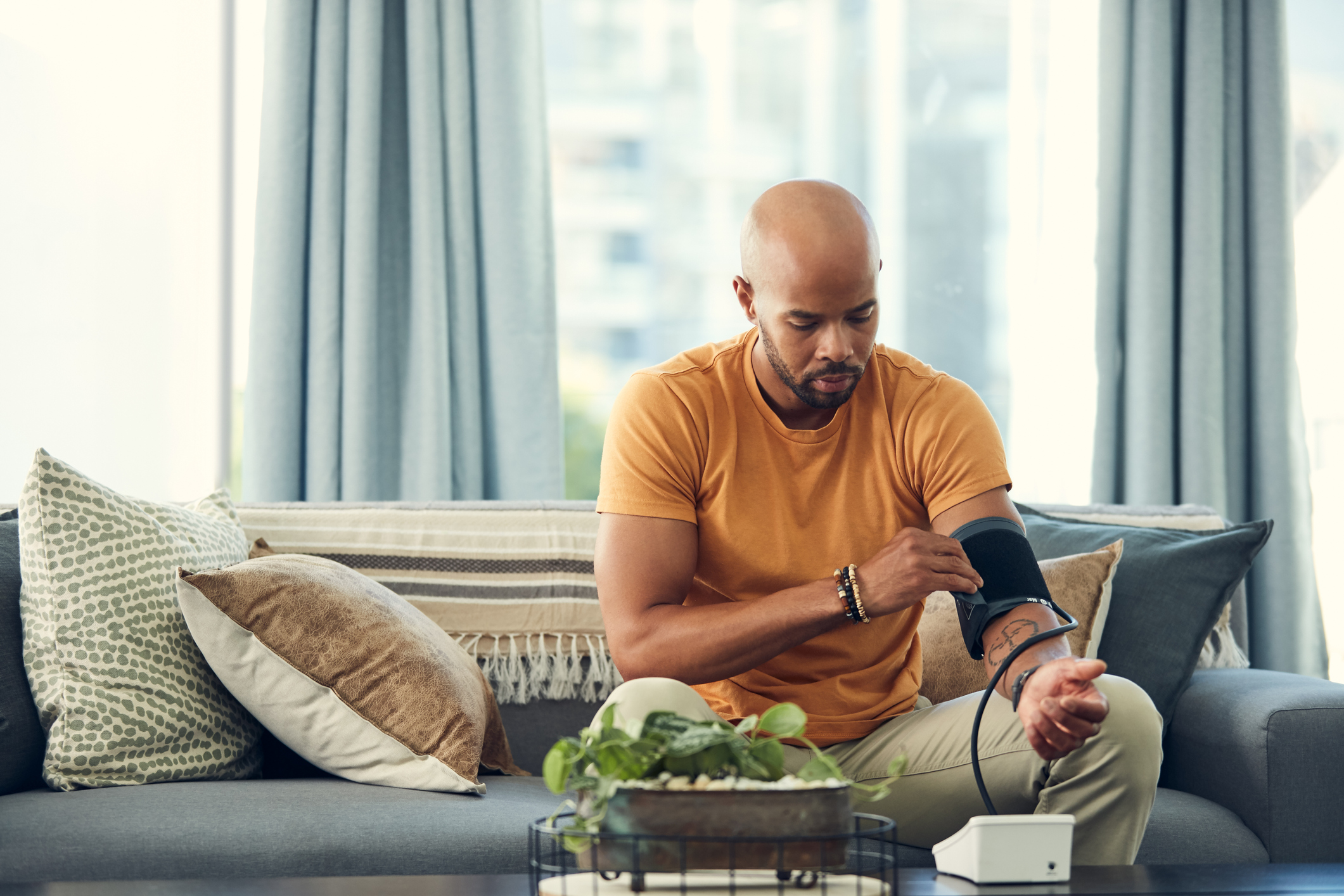 Blood pressure readings taken at a provider's office are often elevated compared with other settings. This is known as "white coat syndrome" and can result in an abnormal reading. At VA, an abnormal reading requires a return visit to the clinic for a follow-up evaluation. But Veterans with busy schedules or long drives are often unable or unwilling to do so.
Back in January 2018, VA providers, Margaret Carrico M.D. and Cortney Frosch RN, identified the opportunity to make these follow-up appointments more accessible by offering Veterans an at-home video visit alternative. Veterans are issued a blood pressure cuff and instructions on how to use VA Video Connect.
Today, the Video Blood Pressure Visits program is available at 17 VA locations and will be offered at five more locations soon. Funded by the Office of Rural Health and coordinated through the Office of Primary Care, the program is a VHA Shark Tank Competition winner and will continue to expand into more locations as a VA enterprise-wide initiative.
Read this VAntage Point blog to learn more about Video Blood Pressure Visits.