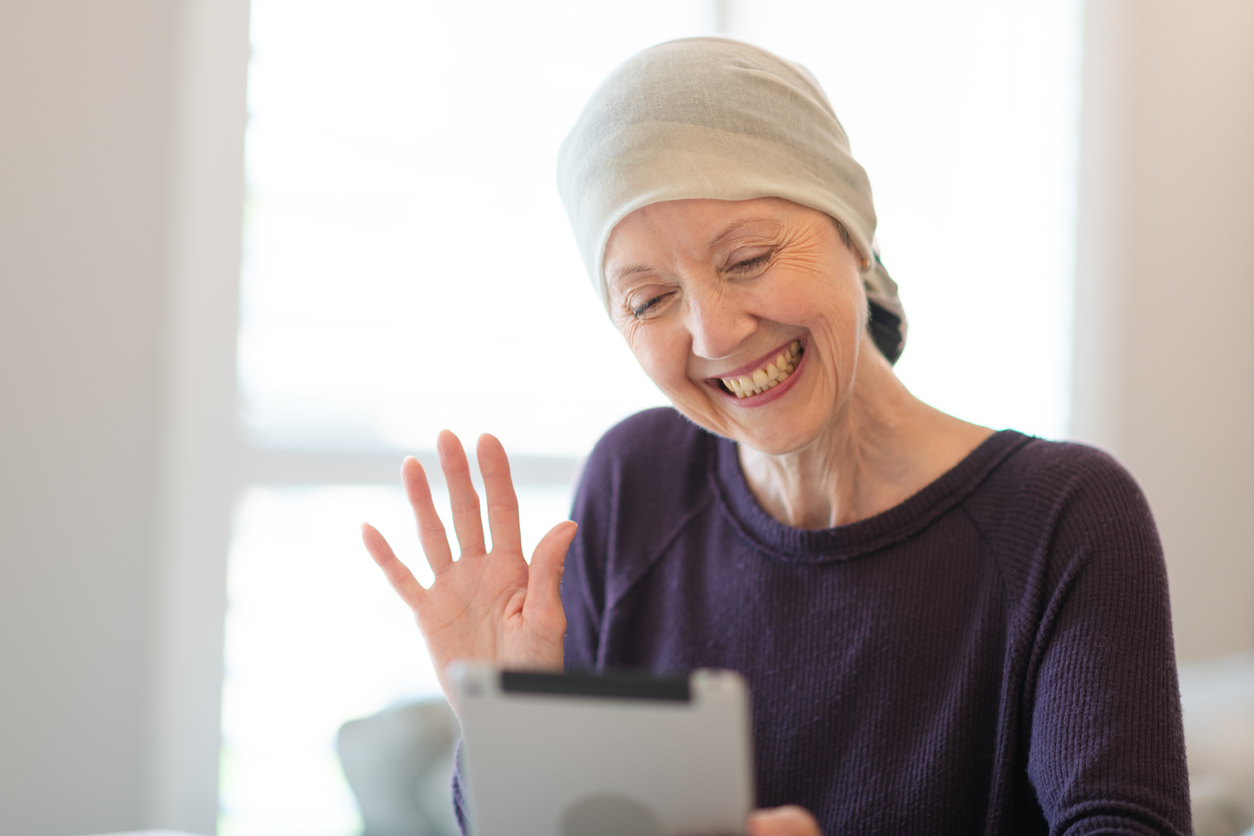 With 22 specialized oncologists and 23 TeleOncology sites around the country, VA's National TeleOncology (NTO) allows Veterans to receive world-class oncology care and services, regardless of where they live. Dr. Thomas D. Rodgers, an oncologist working out of the Durham VA Medical Center in North Carolina, is one of those specialists.
"As an oncologist, one of my big charges is to provide care to everyone, not just the few who can make it to large places like Durham," Dr. Rodgers explains. "Getting a tremendous diagnosis like cancer and then being told that you have to go, get in your car, take your family and drive 300 miles, it's just impossible."
Veterans use TeleOncology in two ways: through video telehealth at a nearby VA clinic or via an internet-connected device in their own home through VA Video Connect. Many Veterans, especially those in remote areas, choose NTO because it connects them with high-quality cancer treatment. It provides access to specialists in their type of cancer (including rare ones), and it enables family and friends to attend appointments easily.
Read more on VAntage Point and watch the video about VA NTO.