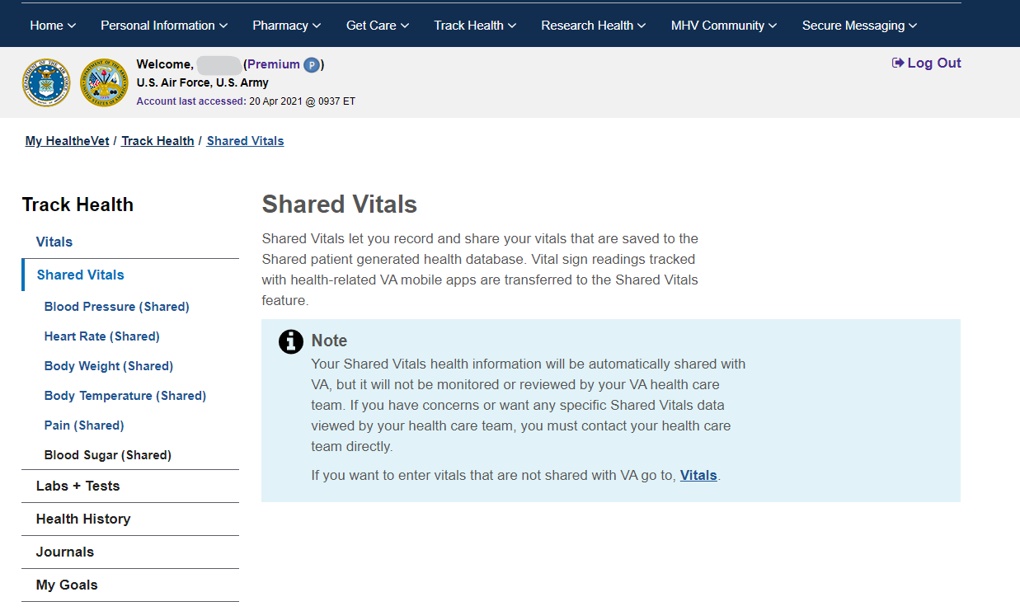 A new Shared Vitals feature is now available through My HealtheVet for Veterans who log in with their secure Premium account credentials.
With the Shared Vitals feature, Veterans can share key health readings with their VA care team. Vitals that you can currently enter in My HealtheVet include blood pressure, blood sugar, body temperature, body weight, heart rate, pain, pulse oximetry, and respiratory rate. This new feature empowers Veterans to be more engaged in their care and gives VA care teams greater insight into their patients' health.
To learn more, watch the demo video and download the Shared Vitals Flyer.