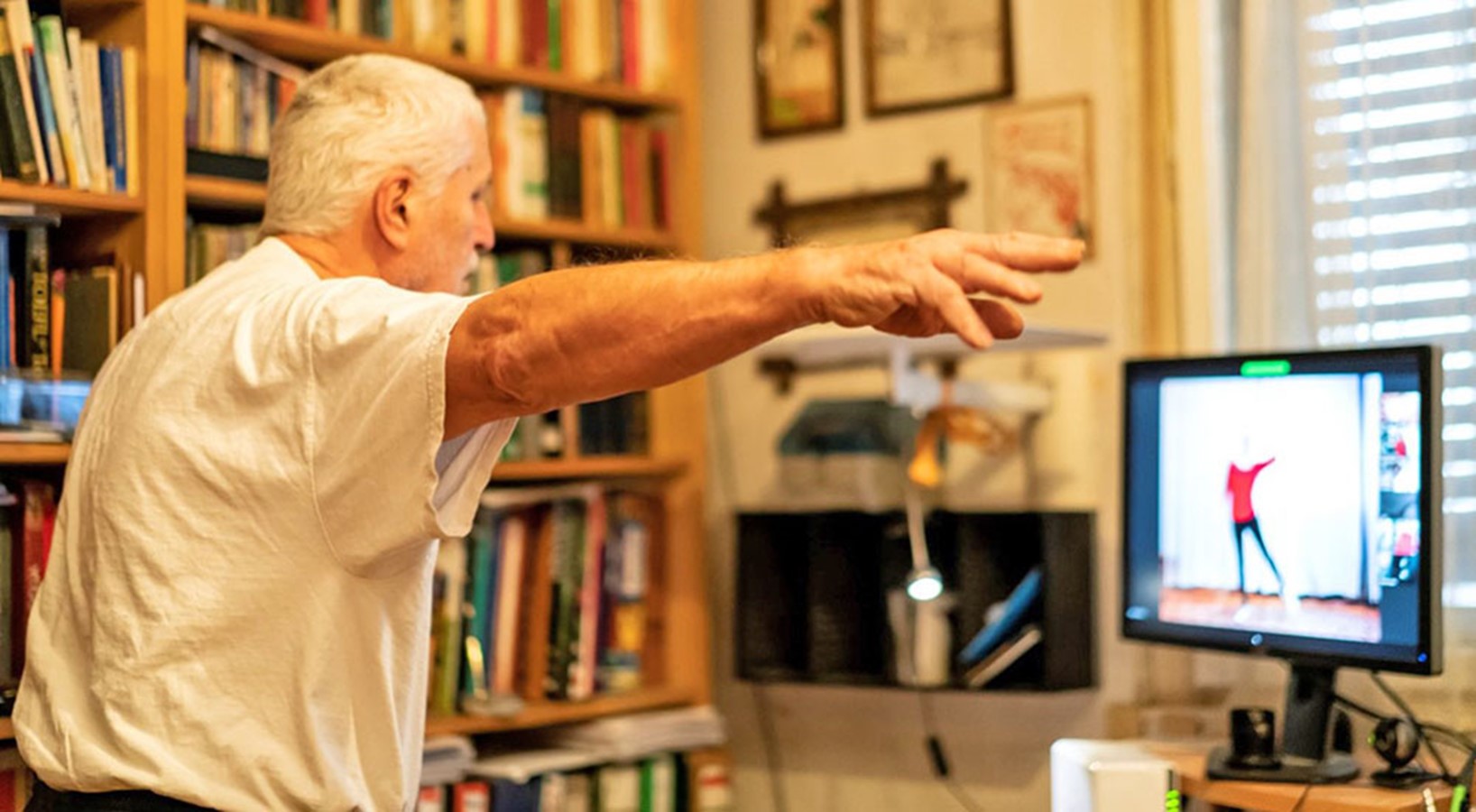 Staff at the Cincinnati VA Medical Center (VAMC) are innovating TeleRehabilitation to better assist Veterans with neurodegenerative conditions. Backed by VA's Office of Rural Health, they offer occupational, physical, and speech therapy services through telehealth as an alternative to in-person care.
The multidisciplinary approach gives Veterans the opportunity to improve their health from the comfort of their home without the added physical and mental stress of getting to in-person appointments.
"Neurodegenerative conditions are multifaceted in the way they impact a Veteran's day-to-day life," said Lauren Yacks, Occupational Therapist at the Cincinnati VAMC. "Veterans must cope with a loss of function, including strength, endurance, and balance. But there's also a psychological component."
This program recently helped one Veteran manage the loss of function he was experiencing due to Parkinson's disease.