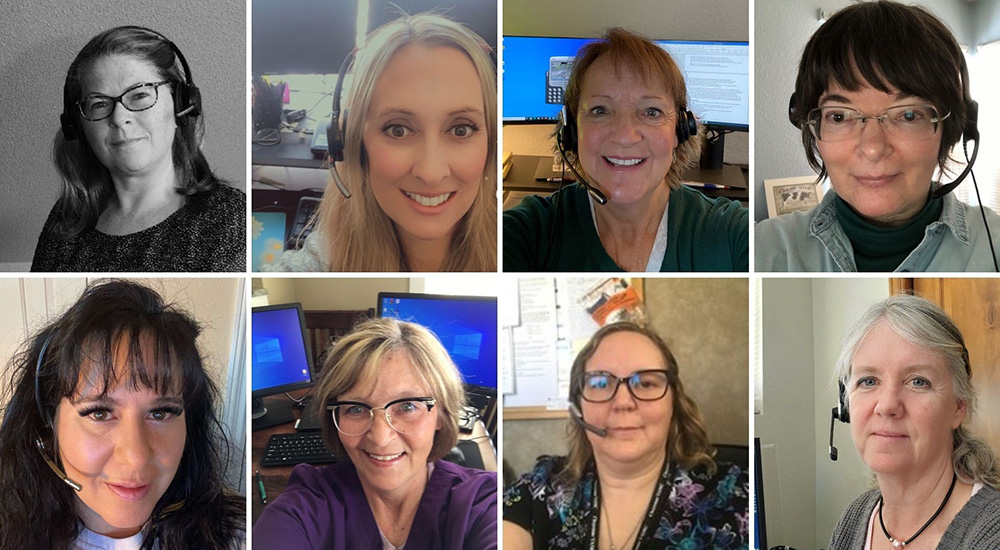 When the coronavirus pandemic hit in March 2020, VA's Remote Patient Monitoring–Home Telehealth (RPM–HT) care coordinators took on a large share of the responsibilities. One team of care coordinators at the Cheyenne VA in Wyoming recently earned national recognition for their efforts. They were nominated for a DAISY Team Award, a prestigious award for nursing excellence.
At the beginning of the pandemic, the team began contacting each Veteran who took a COVID-19 test at the medical facility. When cases surged in October 2020 – with the number of daily calls increasing from around 50 to 270 – the team continued their efforts tirelessly, working long hours and weekend shifts.
"It was a big undertaking, and they excelled at it," said Izabella Jackson, Cheyenne's telehealth coordinator. "They did a lot to keep Veterans safe during our surge of COVID-19. I'm very humbled by the work they do."