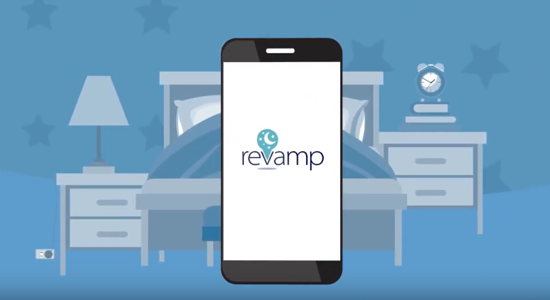 REVAMP is revolutionizing sleep care for Veterans, and now there's a compelling new video that shows how.
REVAMP, or Remote Veterans Apnea Management Platform, is an interactive web application that enables Veterans to receive obstructive sleep apnea (OSA) evaluation and treatment services without traveling to a VA sleep center. By equipping Veterans with a way to obtain sleep care remotely from their home or other preferred location, REVAMP expands access to care and reduces patient wait times.
The new one-minute video, entitled "REVAMP: Revolutionizing Sleep Care" features eye-catching animated graphics and explains how Veterans can use the web application to complete at-home sleep assessments and questionnaires from their sleep care team, as well as track their results.
Watch the video and visit the VA App Store to learn more about REVAMP.
Read more