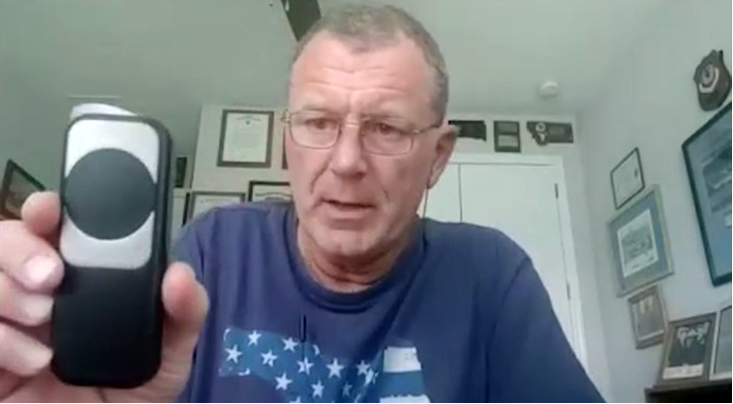 Daniel Steele grew up feeling a lot like his last name: strong and almost indestructible. His 27-year career in the Air Force only solidified that feeling.
"I felt pretty much immortal as a young man. It was a sign of weakness growing up to seek any type of medical attention."
It took two heart attacks and a quadruple bypass surgery this summer to change the 54-year-old's mind. The coronavirus pandemic complicated things even more. That's when Steele was introduced to telehealth by Kimberly Braswell, his cardiology nurse practitioner at James A. Haley Veterans' Hospital (JAHVH) in Tampa, Florida, where a new pilot program enables him to stay home for much of his post-surgical care.
The pilot issues VA equipment – such as Apple iPads, blood pressure monitors, scales, pulse oximeters, thermometers, and stethoscopes – that enables Veterans to send vital signs to their VA care team from anywhere in the country.
"As a provider, I can see their heart rate, read their blood oxygen levels, see the heart rhythm, hear the heart and lung sounds, and get their temperature during a video appointment," Braswell said. "These devices are patient-friendly and are saving Veterans a trip to the nearest VA facility."