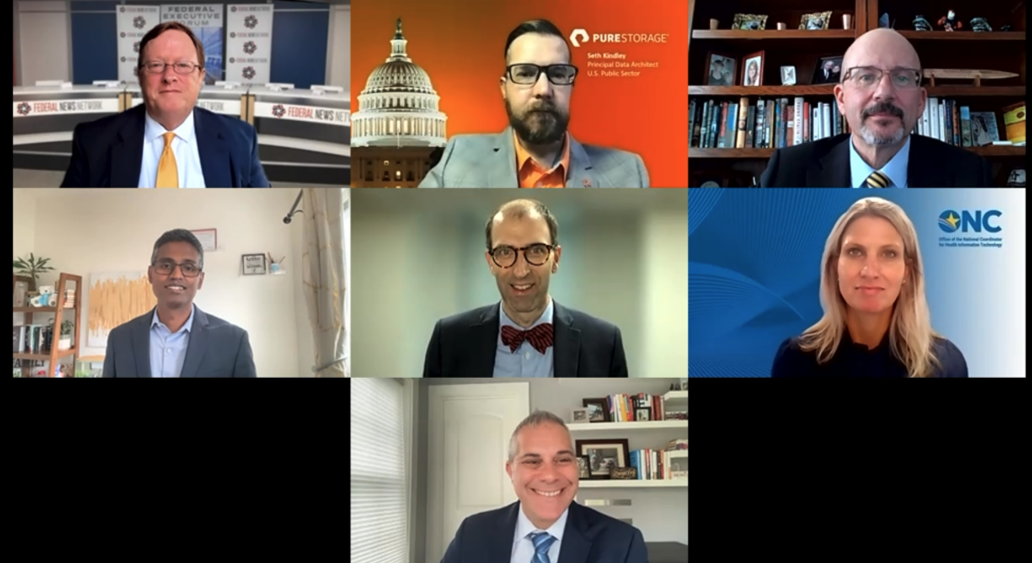 Dr. Neil Evans, Connected Care Chief Officer, recently participated in Federal News Network's Executive Forum webcast, "Healthcare IT Strategies and Solutions in the Federal Government."
Dr. Evans joined five other top government health IT executives and forum host, Luke McCormack, to discuss how the federal government is meeting the demands of the evolving health care IT landscape. Each panelist shared their insights on progress made, successes, top priorities, and vision for the future.
"What's exciting to me is to think about all of the data coming together. The opportunity (is there) over the next 2 to 3 years," Dr. Evans said in explaining VA's vision for the future, "for inserting that data, including patient-generated data, into clinical workflows to drive decision support for providers and to empower patients in better understanding their own health and their health journey."
Listen to a recording of the forum on the Federal News Network website.