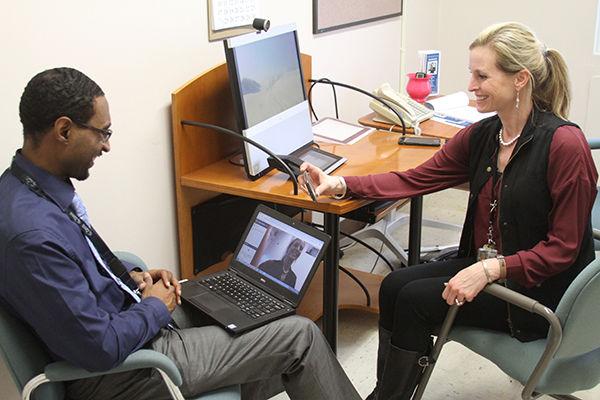 Veterans in the Black Hills Health Care System (BHHCS) at Fort Meade, S.D., are taking full advantage of VA Telehealth Services and VA Video Connect. BHHCS serves about 19,000 Veterans from North Dakota, Wyoming, Nebraska, Montana and western South Dakota.
Charles Henderson, Connected Care coordinator, and Jill Tobin, telehealth coordinator and telehealth nurse manager, were recently interviewed about VA's telehealth services and the extensive benefits Veterans gain from having telehealth resources available to them.
"We are bringing the service to the Veteran at their location from Fort Meade," Henderson explained.
Tobin emphasized the impact VA Video Connect is having on the way they deliver mental health care. "Instead of the Veteran coming into the facility, the psychologists, or social workers, are seeing patients on their smart device."
Read the full story.
Read more