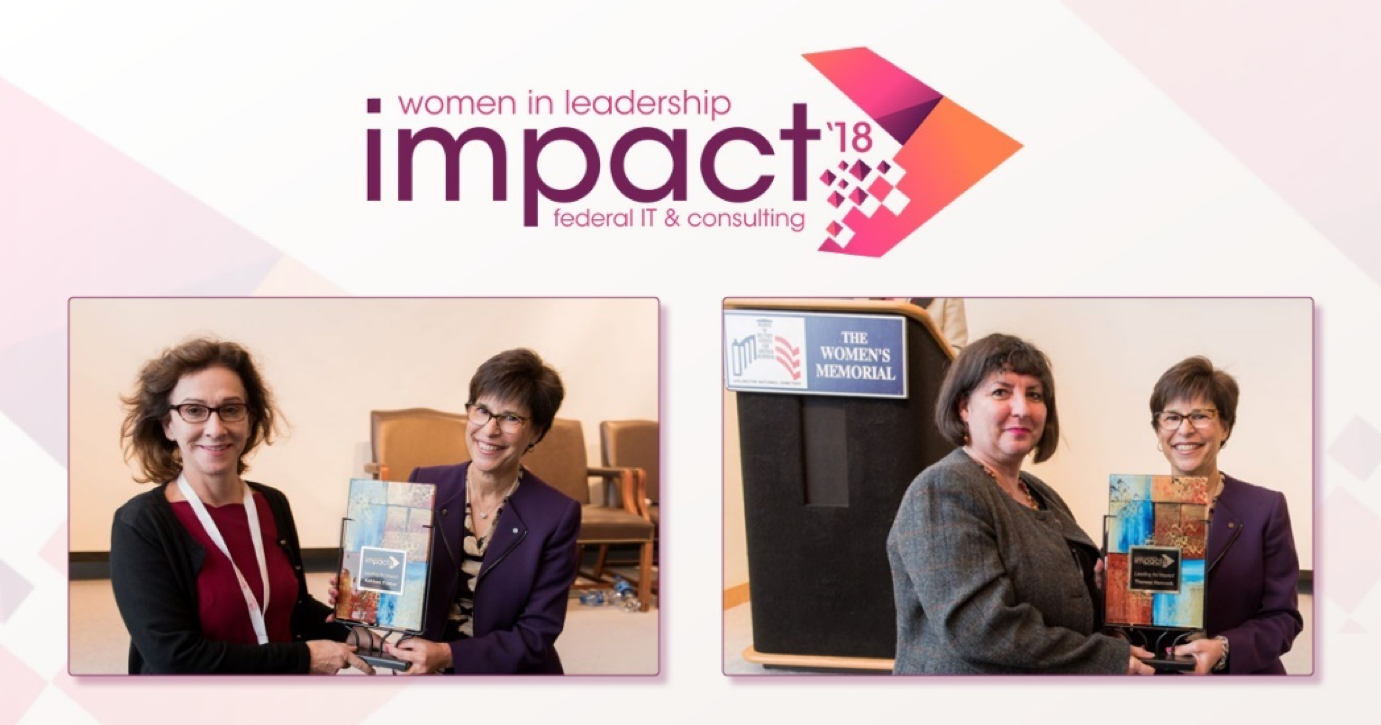 FedHealthIT has named its 2018 Women in Leadership Impact Award winners, and two Office of Connected Care leaders – Kathleen Frisbee, Ph.D., Executive Director of Connected Health, and Theresa Hancock, PAHM, Director – are among the 30 individuals selected for the honor. The award ceremony was held Oct. 25 during the 2018 Leading for Impact in Federal IT & Consulting, Women in Leadership Conference at the Women's Memorial in Arlington, Va.
The Women in Leadership Impact Awards recognizes those who are leading organizations and mission-focused strategic programs across the federal technology, health and consulting community. Winners were selected for their impactful leadership in driving agency transformation and modernization efforts.
Prior to the ceremony, Frisbee and Hancock participated in the conference as executive keynote panelists. Frisbee served on the IT Modernization and Digital Transformation panel, while Hancock sat on the Driving Positive Disruption and Making an Impact panel.
View an image gallery of the event and the full list of awardees.
Read more