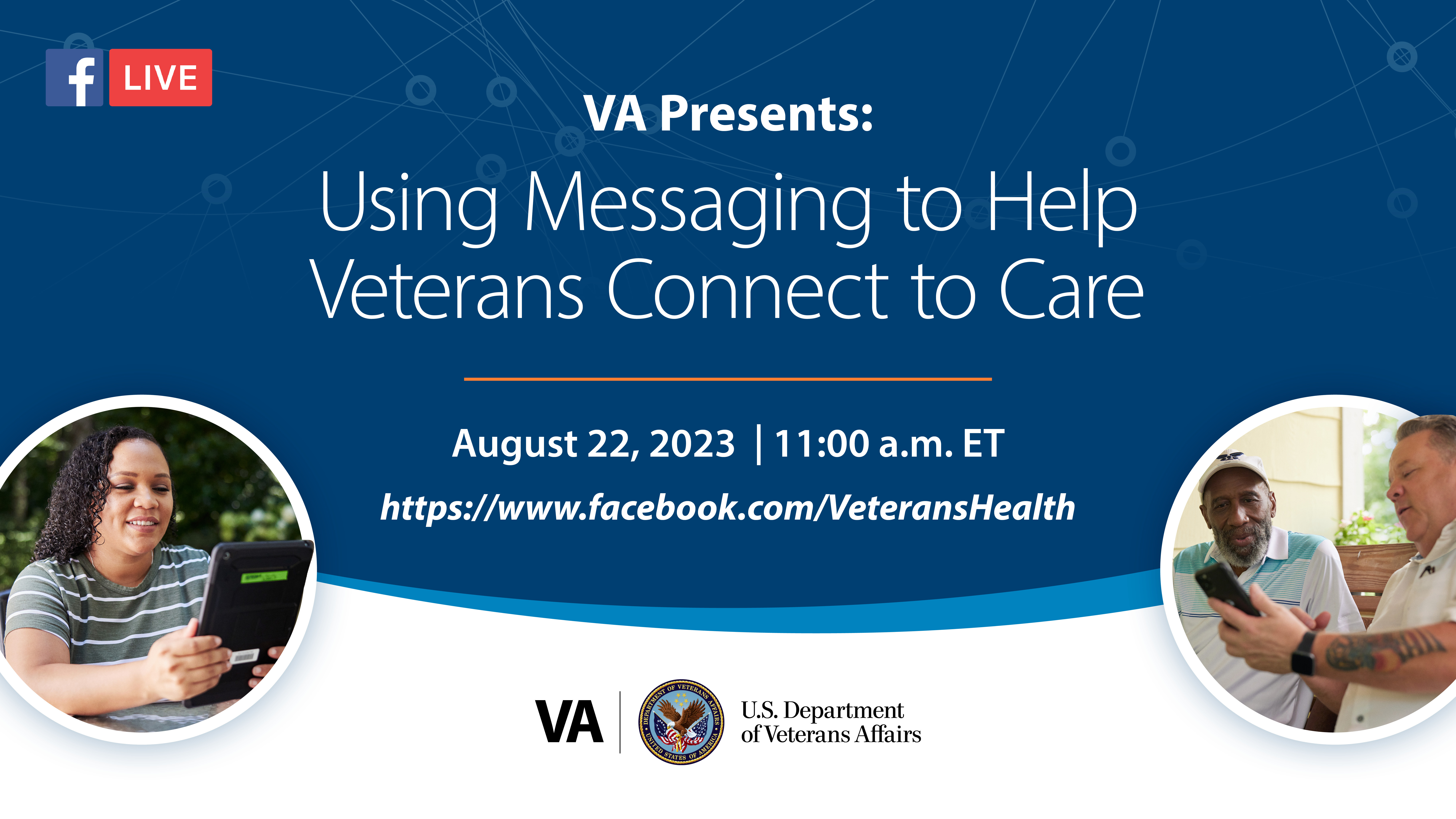 The Office of Connected Care and the Office of Rural Health recently teamed up to co-host a Facebook Live event that showcased VA's secure messaging tools, including VA Health Chat, My HealtheVet Secure Messaging, Annie, and others. Those who tuned into the 30-minute event learned about the key features of each messaging platform and how these tools are bridging the gap to accessing care for Veterans who live in rural areas.
Featured VA presenters were Dr. Christina Armstrong, Clinical Psychologist, Connected Health Implementation Strategies; Hugo Padilla, VA Health Chat Program Manager; Stephen Wilson, Access Team Program Manager; and Dr. Peter Kaboli, Acting Executive Director, Office of Rural Health.
Watch the event recording, beginning at the 6.5-minute mark.