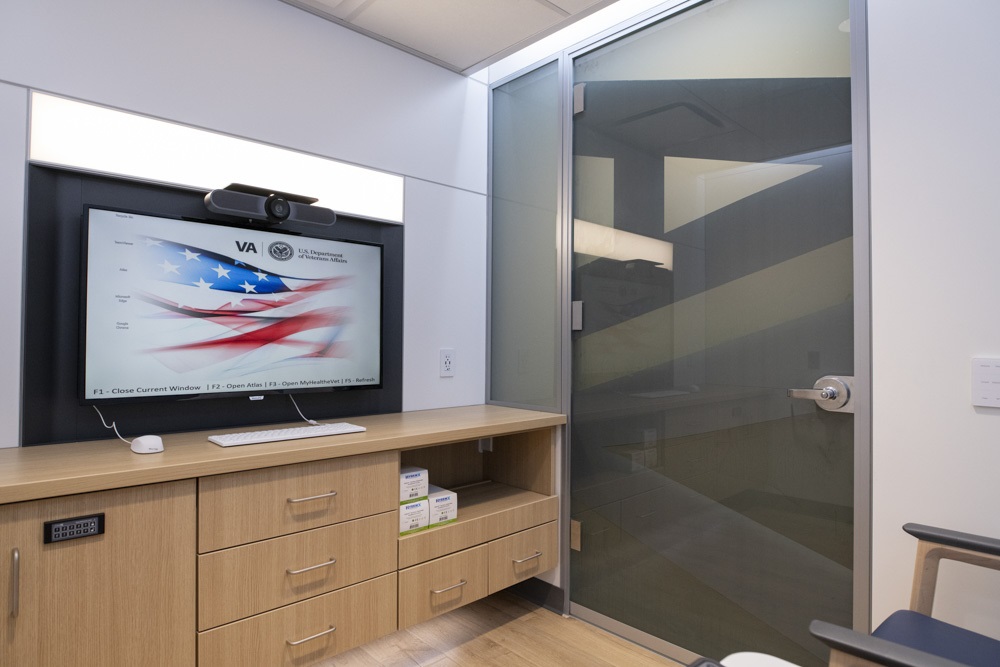 VA's ATLAS virtual care stations have been recognized with a 2022 Gold Category Evidence-Based Design Touchstone Award.
Presented by The Center for Health Design, the Touchstone Awards recognize exemplary projects and products that demonstrate exceptional achievements across the three touchstones of evidence-based design: collaboration, evaluation, and sharing. Winning this award represents the pinnacle of achievement for evidence-based design practitioners and teams.
In making their decision, jurors stated that the vision and objectives of the ATLAS design were clear and that it is a valuable project that provides better access to quality health care for Veterans
Visit the awards page to learn more.